Case Study | Industry: retail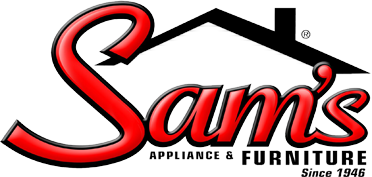 Staging Retargeting Success
Sam's Furniture & Appliances tried unsuccessfully to attract customers back to their online and brick-and-mortar showrooms. From Google AdWords to traditional media, nothing worked.
Easy-to-assemble Emails
Sam's needed a straightforward solution to quickly send personalized emails to customers who were interested in their products.
"As a local retailer, I'm always looking for ways to compete with big box vendors and cut through the number of different resources a customer uses to shop," says Seth Weisblatt, chief marketing officer of Sam's Furniture & Appliances.
AdRoll gave Sam's the ability to promptly send customized emails, delivering reminders of relevant and specific products customers were looking at.
"The ability to send a customer a direct push of their browsing history creates a very timely, very relevant message of the products that you have to offer," Weisblatt says. The process was simple to set up and easy to integrate with their existing email service.
"After making the creative, we were up and running in less than two minutes," says Weisblatt.
Furnishing a Larger Following
There were concerns that customers would not respond to being sent multiple emails, but the results put them to rest. By using AdRoll emails, the Sam's Furniture team saw a 47% email open rate and a 16% click-through rate (CTR).
"Customers don't mind receiving multiple emails, as long as the content is relevant to them," says Weisblatt. "They appreciate the specificness of the promotion. AdRoll helps by wrapping attention, relevancy, and trust in one email."
Along with AdRoll Convert, Sam's found a digital strategy that brought customers back.
"Using AdRoll Convert for the web and Facebook along with email was essential to our marketing strategy. They have proved to be a great way to remind our customers of our products and build on the success we've seen with our email marketing efforts," says Weisblatt.
About Sam's Furniture
Sam's Furniture & Appliances is a home furnishings retailer in Fort Worth, Texas. Since 1946, Sam's has provided incredible values and excellent customer service to a loyal customer base.