D2C Brand Spotlight: Topo Designs
Topics Covered:
Marketing is similar to rock climbing; it requires strategic thinking and the utmost focus to climb to the top. It's also an upward struggle, especially for small businesses going up against big-box retailers with bottomless dollars. 
Topo Designs — an apparel and bag company that celebrates the Colorado lifestyle — is familiar with this struggle. Although they're rock solid in their brand identity and the quality products they offer, they don't have the clout or budget of big companies such as Patagonia or Columbia. Despite this, they've emerged as a favorite among many outdoor enthusiasts. 
But, how did they manage to stand out from a noisy marketplace? By developing a reliable and robust marketing strategy. 
Capturing the Colorado Lifestyle 
Growing up, founders Jedd Rose and Mark Hansen didn't just share a passion for the outdoors — they also shared a passion for the gear they used. They believed that outdoor equipment should be durable, dependable, and most importantly, come from a brand that connects with their customers. That's why in 2008, Topo Designs was created. Jedd took inspiration from proven classics and sewed backpacks in his Fort Collins basement while Mark sought out business partners in the Denver Metropolitan Area. 
Eventually, they added apparel to their product line, and Topo Designs' popularity reached new heights. Even with a limited marketing budget, they were able to create a loyal fan base — a testament to their high-quality products that perfectly capture the essence of Colorado.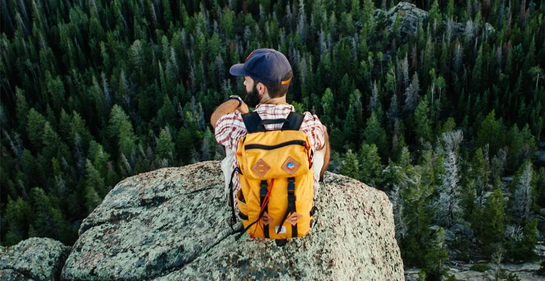 Getting Lost in the Noise
While Topo Designs found success with their five retail locations and partnerships with other shops, they still lacked the robust retail presence and name recognition of incumbent brands like Patagonia. This obstacle posed a challenge to e-commerce sales because online shopping requires a degree of faith; buyers can't physically see or touch the products they're ordering, so they usually purchase from brands they trust.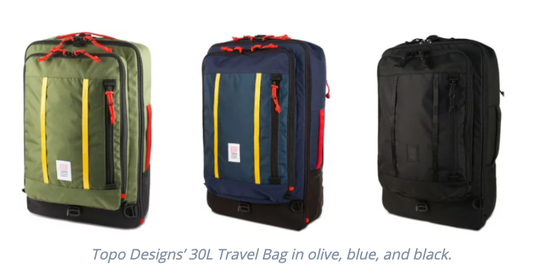 The marketing team at Topo Designs knew that their efforts meant little unless they could build their brand presence and convince consumers to take the next step. That's why Topo Designs decided to find a digital and growth marketing strategy partner to help widen the scope of their ad campaigns and improve their ability to track data. Enter: AdRoll Growth Marketing Platform.
Advice for D2C Marketers
With AdRoll, Topo Designs was able to understand how they were spending their advertising dollars, what ads were working, and how they could pivot and adapt their online campaigns based on consumer demand. 
Here are some key learnings to ease your "climb" to the top:
Focus on fewer products to attract more customers. Many small businesses fall into the trap of trying to sell everything in their shop. Try narrowing the focus of your sales efforts — run a few micro-campaigns to test which products perform the best. Then, create specialized campaigns to highlight these specific items. 
Change one element at a time when testing ads. It may be difficult to pinpoint what drives customer engagement if you test multiple things like copy and images simultaneously. Test one element at a time and adjust your campaigns accordingly. 
Plan your annual marketing calendar early. Start planning your holiday campaigns in late summer — the last thing you want is to throw a strategy and marketing collateral together at the last minute. Start by looking at your data from the previous year — how did those campaigns perform? What are reasonable CPMs and ROAS you want to hit? Do you want to run the same flash sales on the same schedule or try something new? 
Enhance the customer journey with storytelling. Remember that a story drives more conversions than a product description. For example, during their first major single-product push, Topo Designs discovered that ads that linked to a Look Book led to more conversions than those linked to product pages. 

Their customers' preference was clear — instead of being dropped straight into the sales funnel, they wanted a brand experience to inspire them. They preferred the magazine-like spread and opted for fashion advice and styling tips over a standard catalog or product page. This highly visual and useful content created excitement and gave them a better reason to visit the site. 
Drive conversions with recently viewed items and product recommendations. When someone is browsing an online store for a bag, they don't just look at one. They'd click on a product page, hit the back button, click on another page, and the process goes on and on until they've found the perfect fit.

Consider using AI-driven "recently viewed items" and "product recommendation" features to remind customers of what they've already looked at and show them products they'd most likely want to buy. When done right, these features can help lessen the friction to purchase, save you money, and increase customer retention.
Last updated on September 16th, 2022.