Unlock the power of influencers with the The Ultimate Guide to Partnering With TikTok Creators! Get the Guide
Introducing your one-stop social media advertising platform
AdRoll is a home base to integrate your paid social advertising alongside your display, native, and video campaigns on the web. Create social ad campaigns, make edits, and measure cross-channel performance. The twist? You can do it all without leaving the AdRoll platform.
Say goodbye to navigating separate social ad managers and hello to marketing automations
Connect in just a few clicks
AdRoll integrates your social ad campaigns, historical data, audiences, and creative assets from Meta, Pinterest, and TikTok, to help you see your campaign strategy holistically.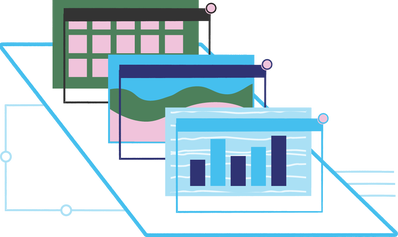 Create campaigns that span across multiple social platforms
Instead of creating ads on individual social platforms, launch a marketing automation that creates a single campaign and coordinates your budget across Facebook, Instagram, TikTok, Pinterest, and the web. AdRoll unifies your paid social advertising and makes it easy to be consistent across various platforms.
Edit social ad campaigns from one place
Save time by making campaign edits – such as swapping out creative or shifting budget to higher-performing platforms – all from within AdRoll.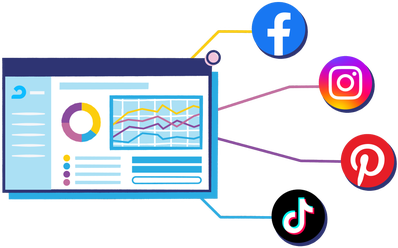 Speed up your learning curve (and your return on investment)
The days of logging into multiple ad managers to understand and optimize your marketing performance are over. AdRoll curates the top features of each social media ad manager and presents a consistent view across campaigns. Increase your efficiency and reduce your mental load with a single social media advertising platform that lets you do it all in one place.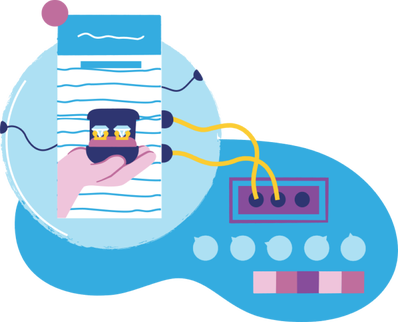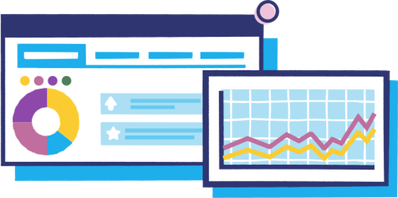 Analyze your campaign footprint at a glance
Easily view campaign performance and download consolidated cross-channel data to a spreadsheet for analysis. Plus, receive insights on what's working and where to best spend your budget to increase your ROI.