How Kings Loot Became a Million-Dollar Business (Their First Year!)
Topics Covered:
We've all experienced this: As you're pulling out your wallet to pay, you can't for the life of you find what you're looking for — there's just too much clutter to sift through! Joshua Stephens, Founder and CEO of Kings Loot, an ecommerce shop carrying quality hand-stitched wallets,  knows this pain deeply. 
"I was always irritated when trying to find a certain card out of my fat wallet," says Joshua. "So, I came up with an idea." This "idea" has since led to a seven-going-on-eight-figure business with a fantastic team and unbeatable customer service. 

The Wallet to Rule Them All 👑
It all started with a piece of paper and some glue. "My wife and daughters and I were making paper wallets," recalls Joshua. "That was where the concept began. I saw the potential there, so I went to Hobby Lobby to get a sewing machine and bring my idea to life. I'd never used one before, so I was watching YouTube videos to learn while thinking, 'How do I use this contraption?'" 
Joshua wasn't completely alone, though. "My wife and kids were cutting out leather while I was watching videos — I remember my wife laughing at me as I paused and replayed for hours on end. But eventually, we went from a paper wallet to a leather wallet." 
The final product turned out to be the wallet Joshua was looking for — and with it came a sense of purpose and a period of learning. "My wife and I sold our home and invested our life savings into this new adventure — to create the ultimate wallet for men and women — but we didn't know how it was going to work. Firstly, we couldn't make the wallets ourselves fast enough, and secondly, there was a lot to learn when it came to marketing. So, we hired a manufacturer that could produce the best quality products using the best materials. And I started reading tons of books on how to build funnels and hired an amazing business coach to learn how to grow a business successfully. After six months of designing and three months in manufacturing, Kings Loot hit the market, and we haven't looked back since."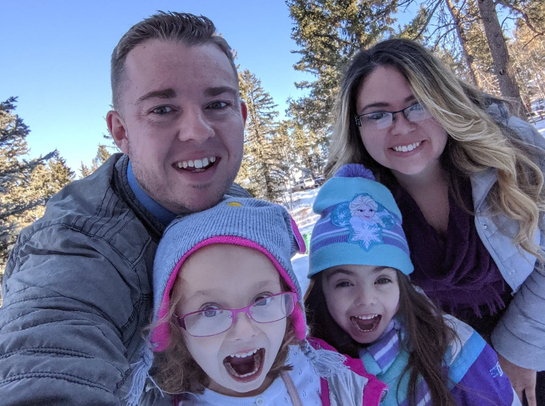 Test, Grow, Repeat ♽
Kings Loot's success came swiftly. "The growth has been amazing," says Joshua excitedly. "We've built an amazing team, and we were able to scale to a seven-figure business in our first year." 
However, it wasn't all rainbows and butterflies: "We've faced our fair share of trials and struggles, especially when COVID happened," admits Joshua. "We couldn't work trade shows, and those were important because they allowed customers to experience our wallets. We began to shift our focus online and relied on Facebook ads to produce customers. A year later, we've diversified our sales channels to several ad platforms and are on track to do our first eight figures this year." 
When we asked Joshua for the secret to the brand's success, he says that the key is to continually A/B test to see what works and what doesn't. For instance, he puts a heavy emphasis on testing in the following areas: 
Paid advertising 
"Remember that each level of the customer journey deserves a different shopping experience," says Joshua. "For example, we craft different ad copy and design different ad creatives across all stages of the customer lifecycle — the only thing we keep consistent is fantastic customer service." 
Pro tip: The use of actionable, purposeful CTAs is highly effective in paid ads. For example, according to AdRoll data, the "Shop now" CTA more than doubles the click-through rates compared to "Learn more."
Email marketing
"We send emails to our engaged customers about three times a week and alternate between story emails and marketing emails. The story emails help reinforce our brand identity — they include blog posts to help customers understand the heart of our brand." 
Pro tip: Avoid the one-size-fits-all approach and personalize your emails by implementing the following tactics: 
Create email content variations based on your unique audience segments.
Leverage built-in email functionality to personalize the email with the recipient's info (first name, location, prior purchase history, etc).
Recognize the recipient's time zone when sending your email.
Customer loyalty
"We grow customer loyalty by providing bundles to existing customers, as well as a variety of promotions, discounts, and contests. We also offer a lifetime replacement policy. This allows customers to send in their wallets at any time, for any reason, and they can get a replacement wallet." 

Pro tip: Create a community forum to give your loyal customers a place to connect with the brand and each other. They'll be able to share tips and tricks for optimizing the product, and you can continue to nurture these relationships by providing additional resources and support. 
$100 Million and Beyond 💰🚀
Kings Loot's future looks bright — Joshua is confident that they'll be a 100 million dollar company in five years. "We believe that serving others first and above all else will determine the health and longevity of our business in the future," he says. 
And for those of you wondering how your brand can also become a multi-million dollar company in a few short years, Joshua has a some tried-and-true tips:

Build a team of people who believe in you and want to see you succeed. People who are passionate about your brand and mission will have a vested interest in your success.
Don't be afraid of mistakes. We're human, and they'll happen — just learn from your mistakes and move on. 
Perfection doesn't exist — but the good news is, there's always room to improve.
Last updated on September 16th, 2022.