Lion Parts: How Email Became Their Golden Ticket to Loyal Customers and More Sales
Topics Covered:
"People may say that 'email is dead,' but for us, email marketing is alive and kicking — it's our golden ticket," says Avner Kirschenbaum, CEO of Lion Parts, an online seller of UTV, ATV, jetski, snowmobile, and motorcycle parts.
Avner is passionate about email for a good reason — not only is it cost-effective, but it also plays an integral role in building the brand's relationships with customers and improving sales. We chat with Avner about the unique history of Lion Parts and pick his brain for tips and tricks on how to transform your email marketing strategy into a golden ticket of your own. 🥇🎟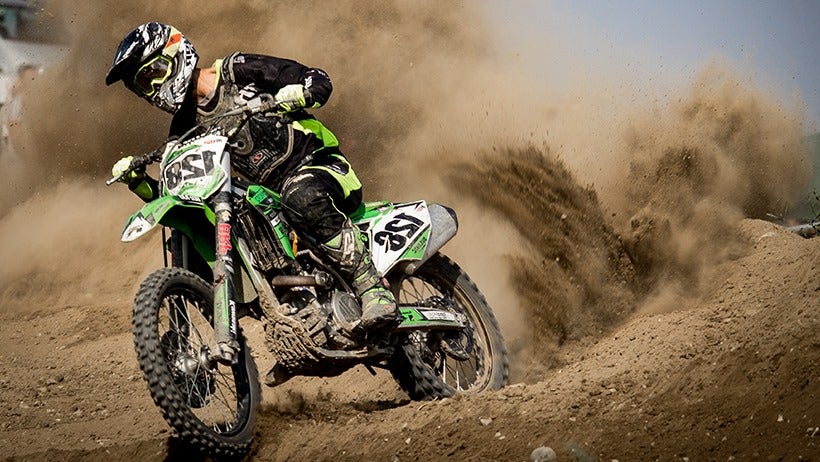 The Company That Was Founded Twice
To say that Avner believes in Lion Parts' company mission and products is an understatement. He started as a customer service rep at Lion Parts, slowly worked his way up, and then ultimately ended up purchasing the company when it was in danger of shutting down. 
"The company was technically founded two times," laughs Avner. "Once in 2014, and once at the end of 2018. When I had the opportunity to buy into the company, I took it because I believed in the business model."
Avner restructured the brand by building a new team, adding more variety to the catalog, and adopting a new company vision. "We have the top deals in the industry, with a catalog of over 300,000 items that we either stock or dropship. But one of the biggest things we pride ourselves on is our customer-centricity."
Avner says he drew inspiration from Zappos' motto: "We are a customer service company first, shoe company second."
"When we did the restructure in 2018, we began to focus on listening to and helping the customer — we're a customer service team first, parts seller second. And since then, we've been incredibly successful — we turned a profit in 2019 and are now growing double digits every year, even during the pandemic. So we've been very busy, and for that, we're thankful."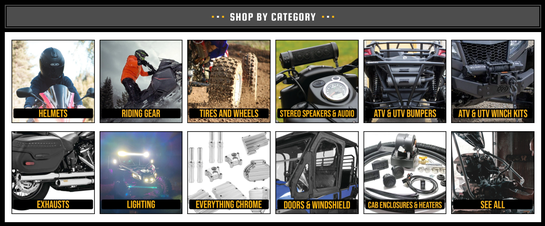 Creating Meaningful Emails With Segmentation 
"Any customer that we gain through email is a home run for us because they're 'free,'" says Avner. "As long as we control the lifecycle of that customer and keep them informed and happy, the opportunities that email marketing presents are endless."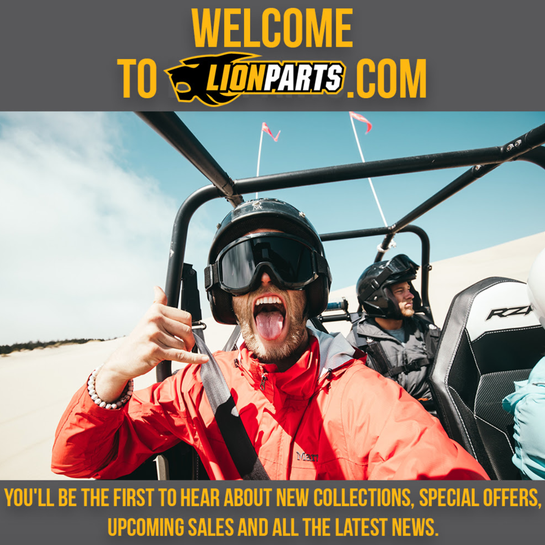 And the core of any great email marketing strategy is segmentation, the process of grouping customers based on specific characteristics or variables (such as geography, industry, or content) to personalize marketing messages. Research shows this email marketing tactic — which divvies up subscribers based on commonalities to ensure the messages they receive are as relevant as possible — increases open rates by nearly 40%. 
And according to Avner, there are several reasons why:
1) It allows for better personalization and reduces spam and junk mail
"The goal with segmentation is to target and serve our customers in the most meaningful way, as an effort not to spam them with junk mail. It's important only to share the correct parts and services that pertain to what customers actually need," stresses Avner. "For example, an ATV rider doesn't receive information emails that pertain to snowmobiles, nor does he want to see products that aren't specifically for his ride make and model." 
It was a hard lesson learned: "At one point, we were sending out emails to our customers with irrelevant content, and we saw pushback — the open rate dropped, and the number of unsubscribes went up. So now, we segment all our customers into different groups and only send relevant emails to appropriate customer groups."
Pro tip: Take your personalization efforts one step further by matching your personalized emails with your landing pages. Make sure that there's a consistent look, feel, and call-to-action (CTA) across both for a more unified customer experience.
2) It helps lower spending and increases returns
"You know an email is meaningful when you have a customer returning without having to spend dollars on them," explains Avner. "It may cost an arm and a leg to capture them the first time around, but if you're sending emails that are relevant to their customer journey, it's worth it. You'll have a customer who isn't just buying your product; they're also coming back to your site for your customer service, knowledge of the product, and the content you're sharing." 
Pro tip: Don't overlook the health of your email list. Poor email list management could lead to high unsubscribe rates, low click-through rates, an unsavory sender score, and more. If you find that there are inactive subscribers on your list, consider sending out a targeted email to ask whether they'd like to unsubscribe or remove them altogether. 
3) It gives you more room to experiment
Segmenting is one thing, but it's important to test as much as possible. "A/B testing all day!" enthuses Avner, "That's the key to success. Test different emails for each segment — you can do a cart abandonment series, a 'miss you' series, newsletter signups...there are so many possibilities." 
Pro tip: Drive click-throughs with valuable content. Your emails shouldn't be sales pitches — always include at least one helpful piece of content, such as a case study, how-to guide, eBook, or blog post. Not sure what type of email content your audience finds valuable? Create a poll on your social media pages to get a discussion going.  
Keep Calm (and Testing)
Here's a fun fact: when Avner first joined Lion Parts, his goal was to get familiar with the ecommerce world. Now a seasoned ecommerce marketer himself, he has a few choice bits of advice for up-and-coming D2C brands: 
"No matter how fast you grow, it's essential to watch your bottom line with a mom-and-pop mentality — you have to have a handle on where every dollar is being spent." 💵
"You must always A/B test because there's no magic sauce or formula to success. Just keep testing and testing, and eventually, something will hit." 🎯
And lastly: "Remember — the big marketing agencies aren't smarter than you." 😉
Last updated on September 16th, 2022.