O.N.S Clothing: Omnichannel Marketing Strategies to Connect With Customers
Topics Covered:
Everybody has that "favorite shirt." You know the one: worn-in, well-loved, and a staple in your closet. O.N.S Clothing, a brand specializing in menswear for modern living, strives to transform your wardrobe so that every piece of clothing is your favorite — no matter the occasion or the season.  
We chat with Natalie Chacin, O.N.S Clothing's Digital Marketing Manager, about the brand's beginnings, how they're adapting to the pandemic, and the digital marketing strategies that have enabled them to connect with their customers during these challenging times. 
It Started With One 👕
"We started in 2016 with the intention to create One Nice Shirt," says Natalie. "The goal was to provide quality excellence and find the balance between perfect fabrics, craftsmanship, and affordability — something that the market was lacking."
Since then, O.N.S Clothing has evolved into far more than just shirts, with their collection spanning pants, knits, accessories, and more. "It's been a journey. We're on a mission to become the best one-stop-shop for those who appreciate quality, design, and discovery." 
It's the "discovery" aspect that distinguishes O.N.S Clothing from the thousands of other apparel brands. It's easy to find a nice shirt — but O.N.S Clothing's garments are different. Their in-house product development team hand selects each silhouette, fabric, and hardware with the utmost attention to detail and commitment to sustainability.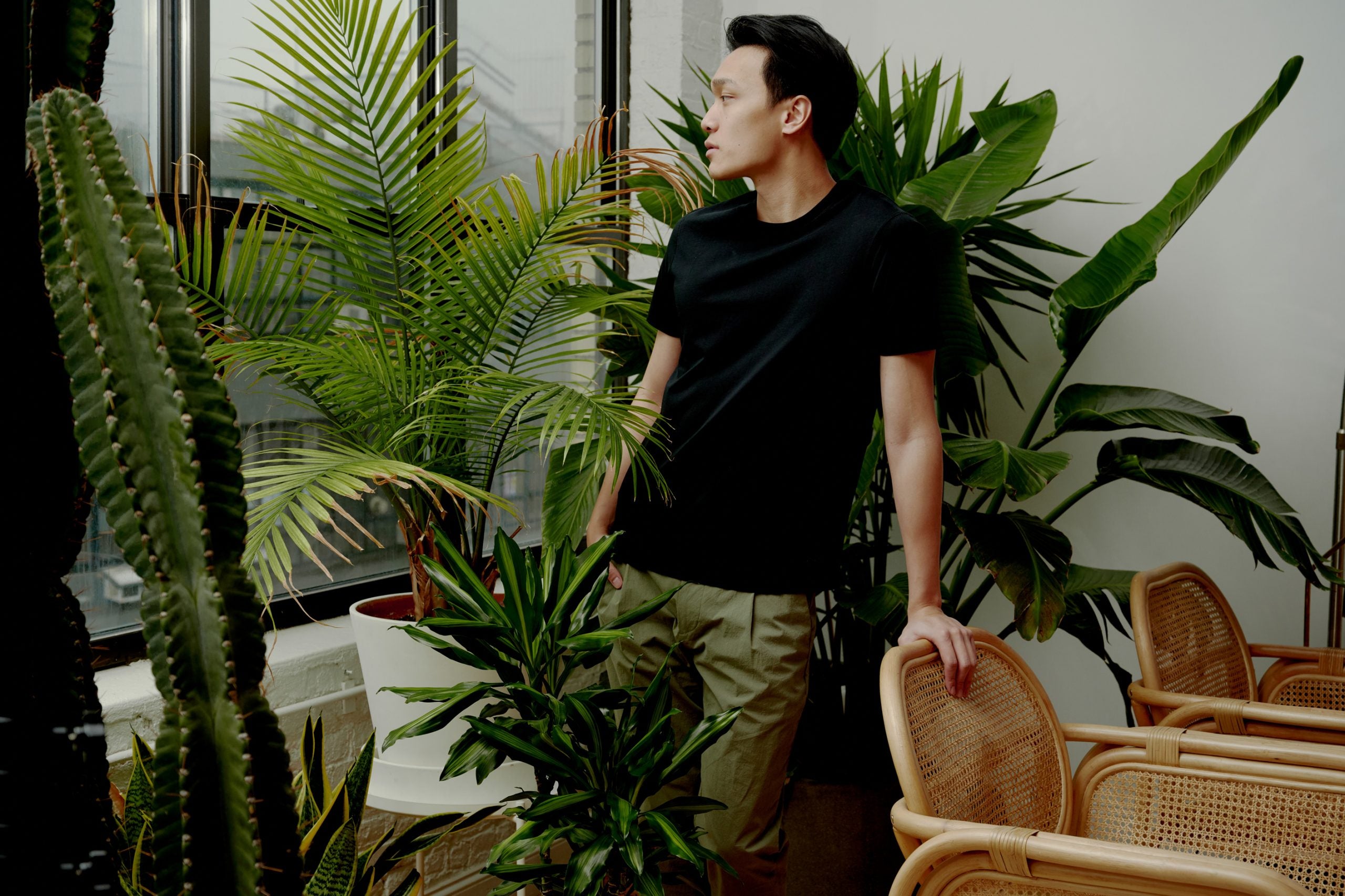 Bridging Cities With Omnichannel Strategies 🗽↔ 🇭🇰
2020 was supposed to be an exciting year for the company — until COVID happened. "COVID forced us to delay many initiatives we had planned around our New York City and Hong Kong flagship openings," says Natalie. 
However, instead of panicking, the team observed how the "new norm" was developing and planned from there. "Our online shop and digital channels became our primary focus, and we started to offer free shipping on all domestic orders. We also made strides to strengthen our customer service and listened to what existing and new customers were looking for. For example, we saw higher demand for knitwear and comfortable work-from-home pieces, so we made sure we were replenishing these items and focused our promotional calendar toward these pieces." 
If there's one main takeaway that Natalie gathered from this experience, it's that having an omnichannel marketing strategy is crucial. Here are some of the most important ways the team is staying connected with their customers: 
From physical retail ➡️ social media
"Before COVID-19, we had firm plans to use our flagship locations as venues to connect and build relationships with our local community through in-store events," says Natalie. "This intention hasn't changed, but as we wait for the time to gather safely in a physical location, we've shifted our efforts into social media. As of today, our most relevant social platform is Instagram, where we've been showcasing our brand and in-store experiences. Instagram has allowed us to bridge our New York City and Hong Kong markets to promote content and connect with audiences from both cities."
And the reason why Instagram has been so successful? Their user-generated content (UGC) — a testament to their quality and stylish products. "UGC really helps bring together the brand's in-store content, lifestyle, and the beauty of Hong Kong and New York City," says Natalie. "We always appreciate it when followers post a picture of themselves visiting one of our locations or wearing an O.N.S outfit. When they do, we make sure to acknowledge and engage with them."
Pro tip: Having trouble creating high-quality, eye-catching images for your social posts? Get creative with easy-to-use tools such as VSCO, Canva, and A Color Story (no design skills required!).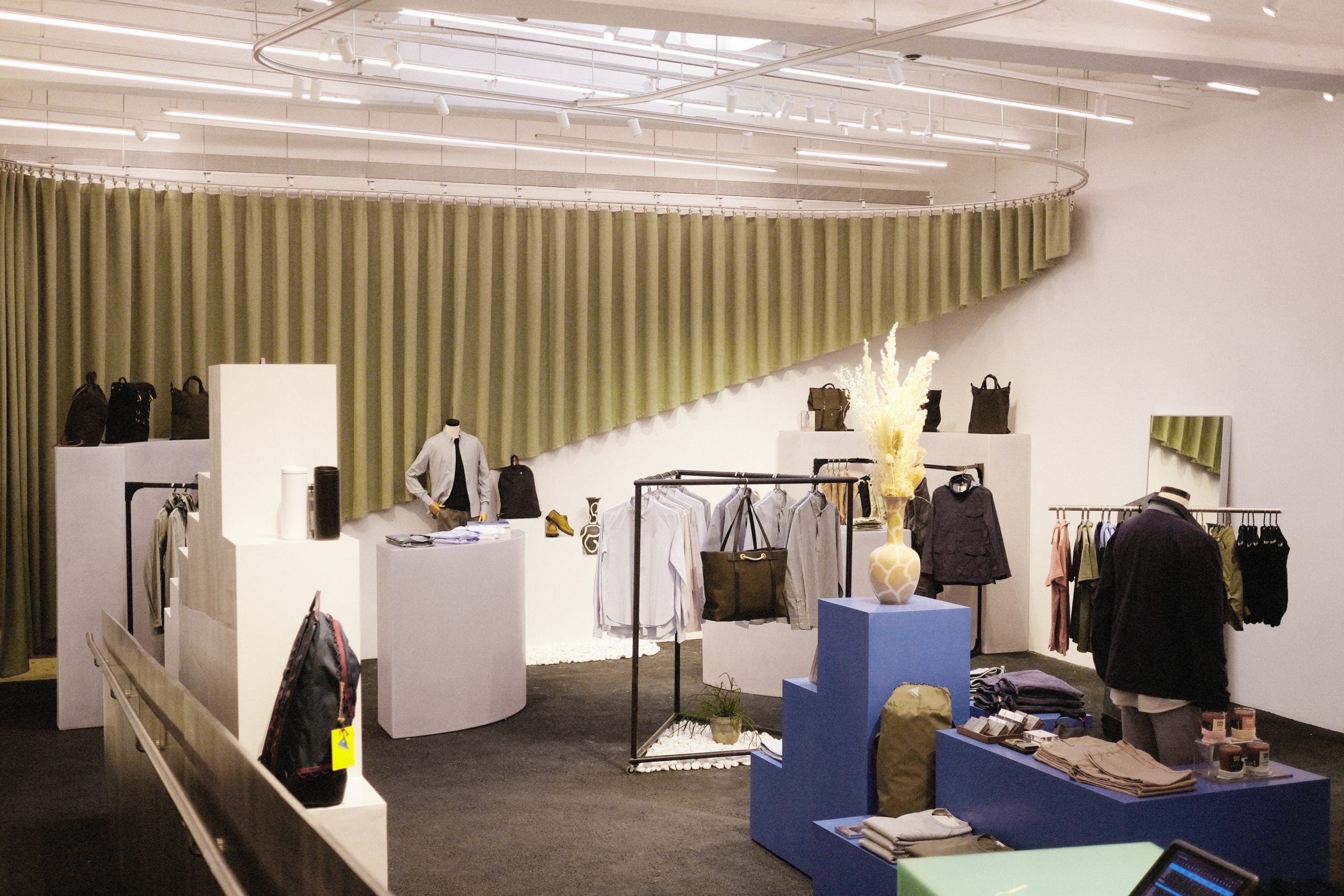 Building community through content 
The O.N.S Clothing team has also been connecting with audiences and fostering communities through their content.
"Video has been essential for our storytelling purposes," says Natalie. "We've even produced short films — a great example is the 'Now Arriving' campaign, where we portrayed the story of a guy who steps out of his comfort zone to land his dream job. We also have a blog, called The Manual, which features lifestyle articles that would most suit the 'O.N.S Guy.' We use this space to connect with a community of individuals who inspire us."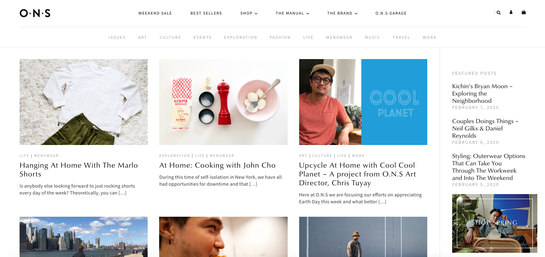 Pro tip: Not sure what kind of content will be successful with your target audience? Take a look at videos produced by successful brands and influencers, and try to spot trends. You'll see that your audience might react differently to different types of content on various platforms. 
Convenience with BNPL
While this may not seem obvious at first, convenience is also a form of connection. "Online selling is all about offering convenience, so we have partnered with some Buy Now, Pay Later (BNPL) providers who help us offer our customers additional easy payment options. We also offer in-store pickup and expedite fulfillment time to 24 hours max." 
Pro tip: Offering an additional payment method demonstrates a brand is responding to shoppers' needs in a way that makes their overall experience better. Though the ideal BNPL partner will undoubtedly vary by brand, a few to consider are Klarna, Affirm, and Afterpay. 
It's All About the Connection 🤝
Beyond setting styles and trends, the fashion industry continues to lead the digital world in 2021. So, we asked Natalie for tips on how growing D2C brands can navigate the ever-changing ecommerce landscape:
Make sure you fully understand your brand's purpose – this makes it much easier to adjust plans and strategies as many times as needed. 
Be consistent with your products' quality — this creates a reason for customers to return and refer your brand to others organically. 
Take every opportunity to connect with your customers – "Lines keep blurring between online and offline even more these days, so continuously connecting with consumers across many touchpoints is crucial to stay relevant." 
Last updated on February 21st, 2023.