7 User-Generated Content Examples
Topics Covered:
More and more, online shoppers are turning away from traditional branded advertising in favor of user-generated content (UGC). This organic form of online advertising is a powerful tool for brands looking to increase engagement with their followers. Here's how it works, why you should learn to master it for your business, and some examples to help inspire. 
What Is User-Generated Content? 
User-generated content is any combination of text, imagery, and video posted by actual users, rather than created by the brand. From your website's product reviews to posts on social media platforms, UGC can take many forms and generate meaningful customer interest even without direct involvement from the brand. 
For many businesses, customer reviews left on products are an essential part of the overall marketing strategy. Studies have shown that less than half of online consumers trust ads in magazines, TV, and newspapers (those created by brands), but 90% do trust online reviews. Other online retailers rely heavily on social media, working closely with influencers on Instagram and soliciting content from the broader user base. 
For more on how to create UGC:
Why Is User-Generated Content So Important?
Marketing research shows that consumers are much more likely to trust a recommendation from a family member or friend than from a brand. UGC boosts the authenticity of your brand in a way that can't be replicated by in-house advertising. It helps consumers understand your products from the perspective of real customers like them.
In fact, there's plenty of data that shows how UGC is an effective way of engaging with customers. Consider the statistics:
73% increase in email click-throughs when UGC is integrated into campaigns.
Users are likely to spend 90% more time on a site with lots of UGC.
Overall receptiveness to your brand and products increases by 28%.
50% lower cost-per-click compared to regular ads
90% of shoppers in the US say that UGC is the most essential part of their buying decision.
Examples of User-Generated Content
Let's take a look at some of the most compelling examples of UGC-based campaigns from recent years.
LUSH Cosmetics
LUSH is a Canada-based cosmetics brand that offers high-quality skincare and bath products. Their socially and environmentally conscious messaging, combined with the colorful nature of their products, makes UGC a natural fit for the brand. Using simple hashtags on Instagram, LUSH has been able to cultivate as many as 500,000 tags and hashtag uses in a single month, according to their marketing team. Sharing content created by their users had the natural effect of building a brand presence that reflected the interests and values of its customer base. UGC increases excitement and engagement among the most committed fans and draws new customers into the fold.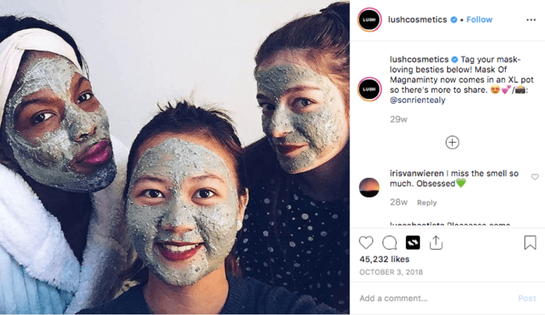 Aerie
Aerie is a women's fashion supplier that has, like LUSH Cosmetics, dedicated itself to a socially positive mission. The company was able to build a campaign that dominated the fashion-focused corners of social media by celebrating the power of body positivity.
Called #AerieREAL, the campaign sought to generate content from users to showcase the wide variety of body types that make up their customer base. The company even recorded videos with many of their most dedicated fans, offering an exciting glimpse into the world of Aerie from a perspective that would feel relatable and authentic to everyday users.
GoPro
User-generated content thrives in the market of experiential entertainment and audiovisual production. The best example may be action-camera builder GoPro, which draws on its massive follower base of 17 million for a majority of its ad content. To capitalize, they launched a photo-of-the-day competition where they would post the best user-submitted GoPro image each day. Not only does this strategy prompt long-term engagement from users who want their pictures featured on such a large platform, but it also ensures a nearly endless stream of ad content.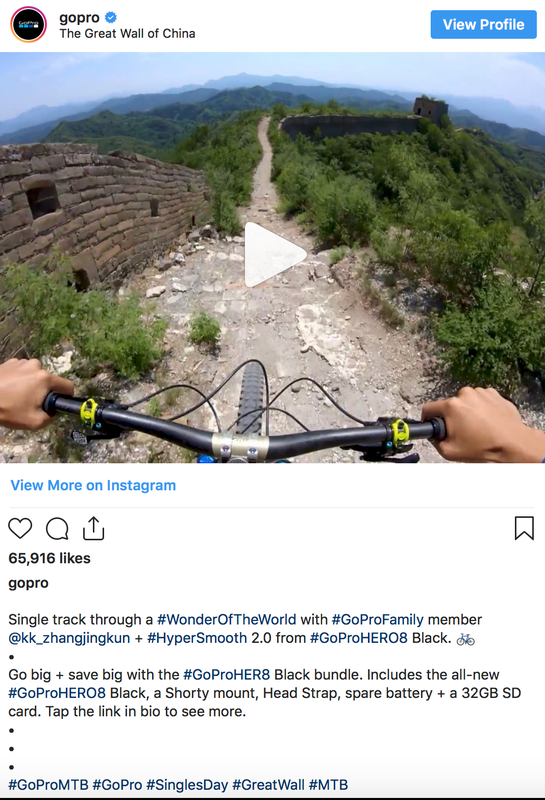 UnderArmour
Activewear company UnderArmour uses an alternative strategy that incorporates social media content and product reviews into an aesthetically pleasing interface on their website. Knowing that customers would respond better to recommendations coming from a similar perspective and voice as their own, UnderArmour made UGC a focal point of their e-commerce site, which drives both sales and engagement.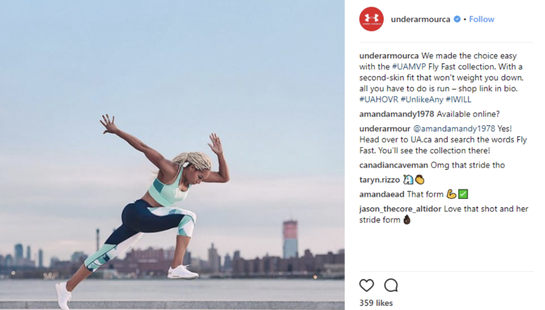 Apple
Apple's iPhones are consistently lauded for the high quality of their cameras. This capability presented the company with a unique opportunity to engage with their customers. The #shotoniPhone hashtag campaign features stunning user-submitted images taken on iPhone cameras.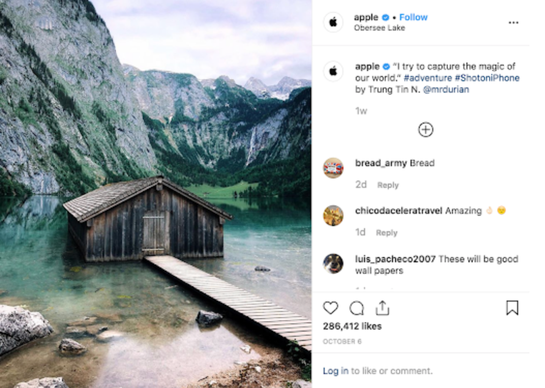 Calvin Klein
Calvin Klein decided to bring its brand to a broader audience by showcasing user-submitted photos of customers wearing their CK underwear. The idea: showcase everyday people alongside celebrities, models, and athletes to extend the appeal of the brand with the #MyCalvins hashtag campaign.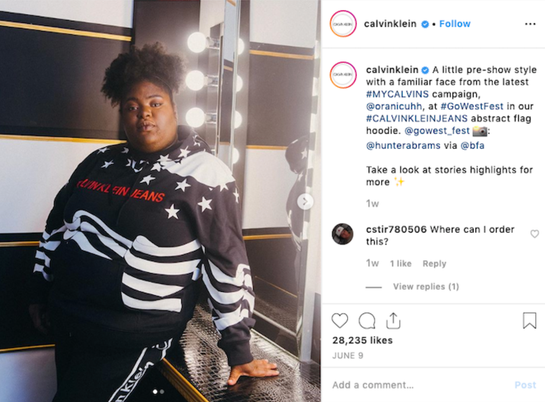 Interior Define
This furniture and homewares retailer found a brilliant way to highlight their products and increase engagement at the same time. The company posted user-generated images of their products in actual homes and highlighted the specific products shown. This strategy allows potential customers to imagine what Interior Define's products might look like in their own homes.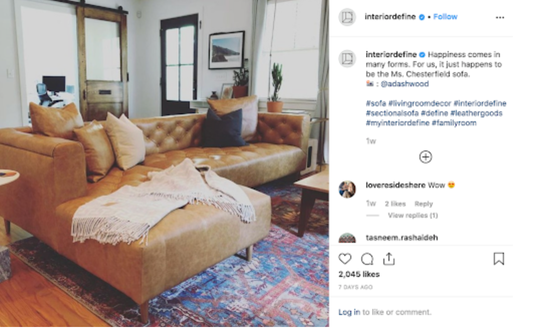 Creativity Is Right Under Your Nose
With social media becoming an ever more critical part of e-commerce advertising and marketers always looking for creative ways to engage with new customers, user-generated content presents an exciting and easy-to-adapt tool for capturing new eyes and sales. If you know your audience, there's nothing to stand in the way of you and a compelling user-supported brand presence.
Last updated on October 28th, 2022.