Tracking the Impact of Every Marketing Dollar with AdRoll
Gained visibility into all channels to track the path to purchase
8x ROAS
Smarter budget allocation
AdRoll products used: Retargeting, Cross-Channel Measurement and Reporting Tools
Jason Bertrand VP of Ecommerce
at Cariloha
As VP, Digital Commerce at Cariloha, I help grow a brand that combines luxury and environmental consciousness. We manufacture premium bedding, apparel, activewear, bath goods, and accessories from self-replenishing bamboo, a resilient eco-friendly raw material that is far easier on the environment than cotton.
What if nobody knows your name? When you're a small company, or you occupy a niche market, drawing eyeballs to your site can be a challenge. There's only so much buzz you can generate through PR and promotions, owned media, and paid events. If you don't have a massive retail presence, your brand may be invisible to consumers.
You can boost your company's profile by having respected bloggers review your products or by having them featured on television shows like Ellen or Live with Kelly and Ryan. But at some point, you will have to spend money on advertising to build brand awareness.
Creating an Eco-Conscious Luxury Brand
Established in 2007, we first developed a line of island-leisure products that included watches, purses, sunglasses, and more. In 2008, we opened three retail showrooms in Cozumel, Ocho Rios, and St. Thomas. We soon found out, however, that customers at these cruise port locations weren't connecting with the brand.
Next, we tried something different and began targeting eco-conscious tourists. We manufactured 5,000 bamboo shirts and put them on sale at our three stores. The entire stock sold out in a couple of weeks. With that kind of success, we didn't waste any time developing an entire retail showroom of proprietary bamboo products.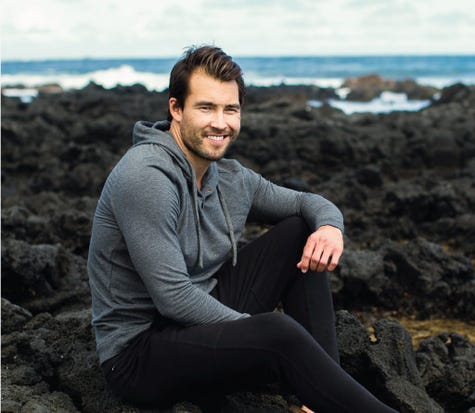 We adjusted our retail showroom design, promotions, and marketing programs to reflect the soft, cool, clean, and green nature of bamboo. With this redesign and unique product, Cariloha bamboo products were taking root and would soon spread.
In 2010, we licensed our first independent Cariloha retail showroom on the island of St. Maarten and opened several more retail showrooms in the U.S. and Caribbean. By 2012, Cariloha opened 30 retail showrooms in 11 countries and has since grown to become the only multi-retail showroom retailer in the world to provide an entire retail showroom experience completely merchandised with products made of viscose from bamboo.
Today, Cariloha's popular bamboo products and rapid retail showroom expansion continues to attract customers across the globe, with more than 50 retail showroom locations in 16 countries and growing!
Looking for Ways to Grow Our Small Brand
I started here in 2019, after stints at Under Armour and Skullcandy. Before that, I ran paid search campaigns for Circuit City and the University of Phoenix at Advertising.com. Though I am no stranger to online marketing, I have always worked with big names, and I wanted to grow a small brand and promote products I'm passionate about.
Cariloha was the perfect fit. I immediately fell in love with the environmentally-friendly bedding, bath, and apparel products. But the company needed to rethink its digital marketing strategy. While we were operating all the usual online channels—paid search, affiliate marketing, display advertising, and some retargeting—it was messy and fragmented.
We were also using several agencies and had a disjointed picture of what drove revenue. I decided to review our digital marketing partners and focus on vendors who were excited about our brand. I also wanted to start using metrics that would help us understand how to more efficiently spend our money to build stronger brand awareness.
Finding a Better Way to Gauge Results
Part of the problem stemmed from weak reporting and account management from agencies running a few of the marketing channels. Marketing agencies love working with established brands like Skullcandy and Under Armour because they have cachet, but they'll often give short shrift to smaller companies like Cariloha. They'll run cookie-cutter campaigns that meet minimum targets, yet don't increase brand recognition.
I set out to find partners who were excited to work with us, and I also wanted to employ someone who understood revenue attribution. Too many vendors use the traditional last-click approach to measure conversions. When you look at social or display campaigns, for example, people aren't clicking on ads, and so we needed a better way to gauge how those channels' impressions led to sales.
The answer was revenue attribution.

Making My Way Back to Revenue Attribution
Revenue attribution is a way of collecting and analyzing data from multiple advertising channels—including web, email, mobile, and social platforms—to assess their impact. It allows marketers to establish and tweak the path that leads consumers to make a purchase, since nearly every purchase involves touch points across multiple digital channels.
I knew a company that could provide that kind of information, as I'd worked with them at Skullcandy. That company was AdRoll.
My interest in revenue attribution goes back a long way. I chaired a special interest group with Shop.org comprised of several marketing professionals. We met once a month to discuss the challenges of revenue attribution, and I even wrote some early guidelines about revenue attribution best practices.
I realized early on that last-click stats and single-channel views were deceptive. Back at Under Armour, we had a catalog and email program that drove a lot of traffic to the site, but we were also running display and retargeting ads, and the agency was taking credit for far too much of the total revenue. They didn't have a way of accurately measuring their campaigns' influence and took 100% credit for all sales they could associate with an impression.
That didn't make sense. If we had multiple touches on the path to purchase, to whom should we attribute a sale? If we summed up the revenue contribution each of our vendors were reporting, the sum was greater than the revenue driven during that period of time. How could we evaluate the impact and allocate future spends?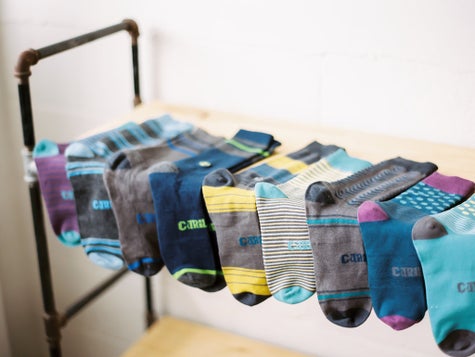 Revenue attribution resolved this issue and enabled us to see whether or not a campaign had succeeded. We could figure out what worked, what went wrong, and plan accordingly for the next campaign. I wanted to bring this approach to Cariloha, and I knew I could do it with AdRoll.
AdRoll helped launch Skullcandy's first video display ads. However, I had a bigger budget then, and I was promoting a well-known brand. Despite our 65 retail locations, Cariloha is not a household name, and we don't have anywhere near the marketing spend of Skullcandy or Under Armour. Despite our limited budget, AdRoll took us on and gave us the same high-quality, customized, proactive service often reserved for bigger brands.
Taking a Chance on a Holiday Campaign
I took a chance when I contacted AdRoll in early October 2019. We were fast approaching the holiday season, and there was little time to launch a campaign. Nevertheless, one of their New York City reps flew out to Utah to meet us. By the end of the month, we had set up a data feed and our ads went live on November 1st—a few weeks before the holiday peak.
We tried a number of concepts and campaigns, including Cyber Monday and 12 Days of Christmas sales. We had high-quality creative assets and kept switching them out, which we continue to do. That initial campaign morphed into an evergreen effort on the AdRoll platform, and we used what we learned in those first few weeks to refine our subsequent ad buys.
We had close to 10 million impressions per month in November and December. Conversion rates go up during the holiday season because people are in a buying mode, and I focused on retargeting and display ads to boost brand awareness.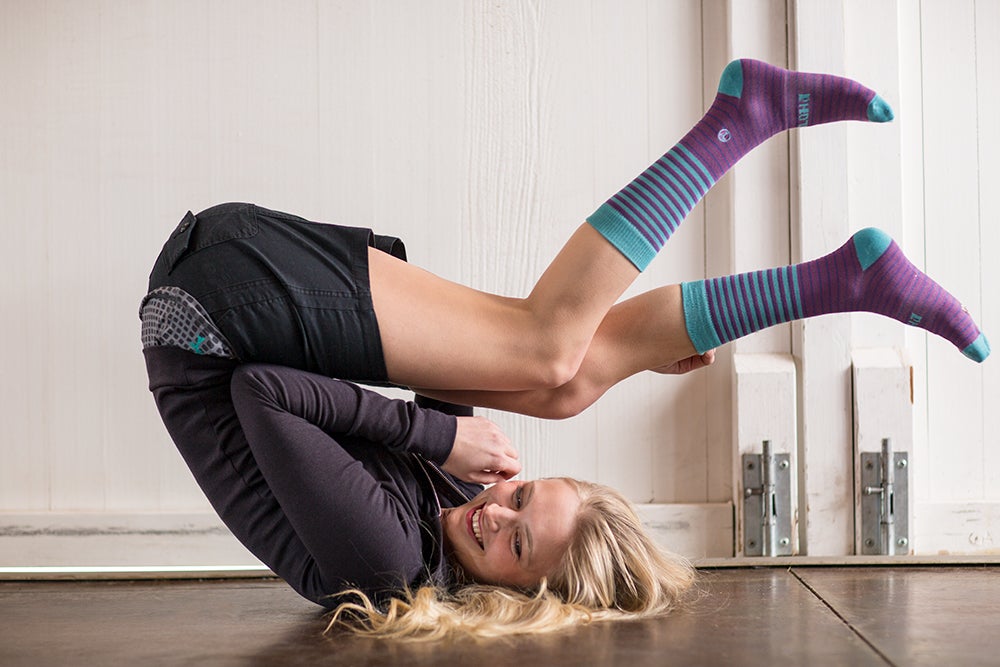 Supercharging Revenue Attribution
My hunch proved correct. Now, I needed the numbers to confirm that my strategy worked, and this is where AdRoll proved to be invaluable. In the past, the company was able to attribute revenue based on people who clicked on or saw one of their ads, yet couldn't provide any insight into our other channels.
AdRoll helped pioneer revenue attribution, and that's why I sought them out. With AdRoll we got visibility into all our channels. AdRoll's measurement and reporting tools allow us to track the path to purchase across all of our various channels. We can see whether someone viewed a brand awareness ad or clicked on a paid search result to land on our site. We can determine if a retargeted ad drew them back to complete an abandoned transaction.
Justifying My Spends with Data and Numbers
With data and hard numbers in hand, I can justify my spend. I can see which ads drive conversions and how much revenue they generate. I now know that retargeted ads have an 8:1 return on spend. I recognize these revenues are driven by people who have already visited the site, and so I know that I can use retargeting to recoup some of the money we spend on other channels to steer viewers to our online store.
Every element of our online advertising ecosystem feeds into all the other components. Having a complete picture allows us to adjust spends, optimize channels, and refine our campaigns across devices. This is especially important when dealing with premium products like our bamboo bed sheets, which start at $150 and can cost as much as $300 a set.
When you look for sheets on Amazon, most sets sell in the $50 range. Those are one-click impulse buys. The consideration phase is non-existent. In contrast, a customer buying one of our products will do more research. They'll start by searching bamboo sheets and reading reviews. Next, they'll check out other online sellers. If we've played our cards right, they'll discover our brand and land on our site.
Embracing Metrics at Every Step on the Purchase Path
I need metrics for every step along the journey that leads to a purchase. Skullcandy's bread and butter was $20 earbuds. That's a much easier sale. Getting a customer to spend ten times more on a bamboo pillow takes a lot more work.
Using Using AdRoll allows us to better qualify prospects. We know it's easier to convert site visitors who clicked on paid search results for our brand term "Cariloha" than those who clicked on a non-brand term like "queen-size sheets." We also know how to personalize an experience when we retarget visitors, based on their views or what they left in their shopping carts. If they looked at sheets, we wouldn't retarget them with ads for pillows. If they looked at several products, we'll serve them ads that showcase a series of products they viewed. If they visited the site but did not go deep into a specific category or product, we'll show ads that showcase the Cariloha brand more broadly.
Getting these retargeted ads right is crucial to our success. AdRoll's dashboards help us plan our spends and our creative across channels, and to adjust both on the fly, as metrics come in.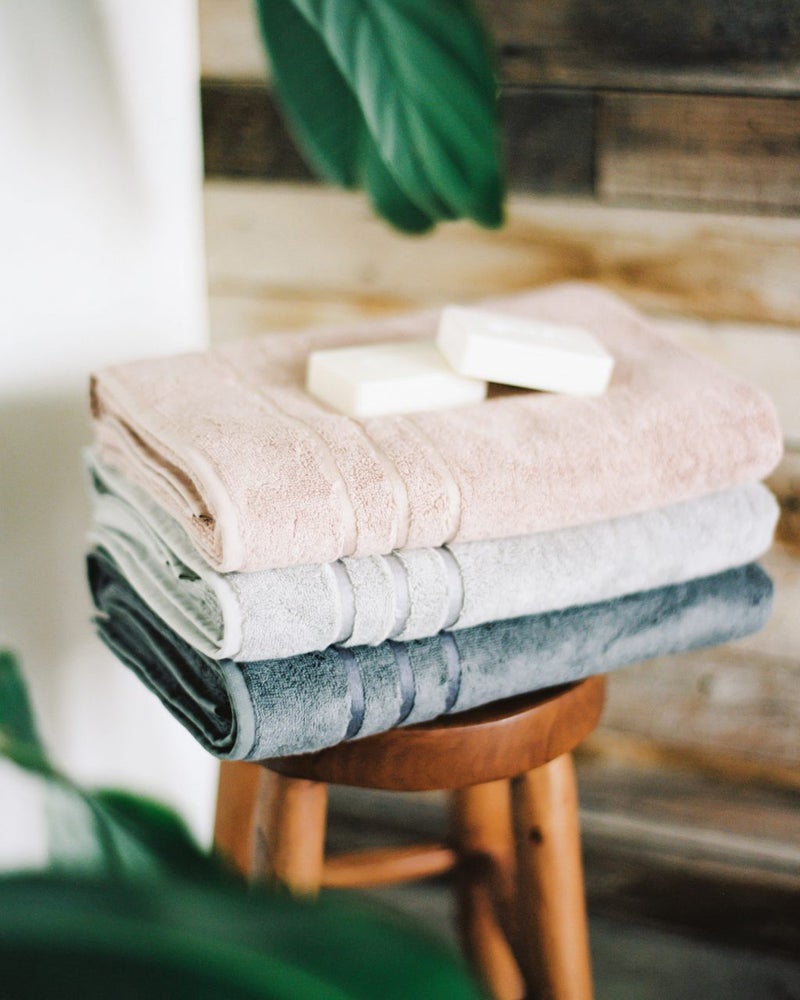 AdRoll Is Like Having Money in the Bank
AdRoll has given me the tools to dive into our online marketing and advertising data. Creative is important to attract eyeballs, but unless you know what's happening behind the scenes, you can't roll out killer content that drives brand awareness.
With the numbers in hand, AdRoll's powerful ecommerce marketing platform, and AdRoll's creative and account management team advising us, we are honing our marketing efforts. We're authoring brilliant ads and building custom campaigns and strategies that drive visitors to our website and convert them into Cariloha buyers. We are growing our customer base, and that's exciting.
AdRoll's help rolling out a successful holiday campaign was only the beginning. We are a small company, and we don't have the marketing to fuel explosive growth.
Cariloha has seen tremendous returns on a modest spend. Thanks to AdRoll's revenue attribution tools, we know the yield of every marketing dollar, and that's like having money in the bank.