Digging Deep Into Our E-Commerce Data to Generate a 8.4x ROAS
$1.8 million in revenue from 30,000 attributed conversions
8.4x ROAS
Visibility into entire customer journey
⚙️ AdRoll products used: Retargeting, Brand Awareness 🛍️ Ecommerce Platform used: Shopify Plus
Rory Collins Director of E-Commerce
at Grunt Style
Clothes make the man—or the woman. Like it or not, the things we wear define us, and the shirts on our backs tell the world who we are. Consumers use fashion to express their identity and flock to brands that help them make a statement.
At Grunt Style, we wear our values on our sleeves. Our patriotic apparel and bold imagery help our customers express their national pride.
We may not be a household name, but Grunt Style has a thriving customer base. The Grunt Style Club has more than 48,000 members who have access to exclusive new t-shirt designs every month, and we have five million followers on social media. Our fans are loyal to our brand and its imagery, and are proud to serve as ambassadors.
Despite our success, we were having trouble scaling and attracting new audiences.
Extending Our Reach
Our brand is strong. In 2019, we had a 71 percent return customer rate, which is great; the problem was that we weren't bringing in any new buyers. This was due, in part, to how we were allocating our online advertising spend. We put most of our eggs in one basket by spending 80 percent of our monthly budget on Facebook ads for new product launches. While we saw a modest return on investment, we realized we were preaching to the converted, mostly drawing returning customers instead of those coveted new eyeballs.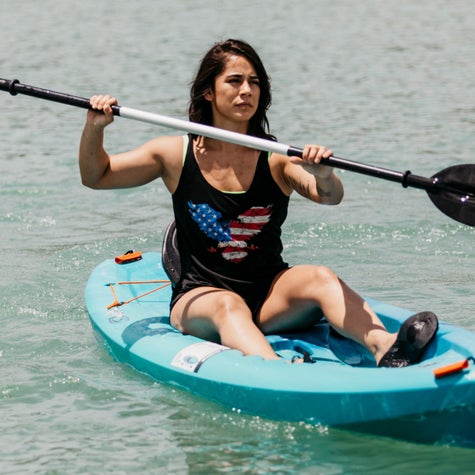 To take our efforts to the next level, we started using AdRoll at the beginning of 2019. Committing to the platform was a step up from our Facebook ads. Yet, even though our marketing team had done a great job growing our audience, they hadn't yet taken full advantage of the AdRoll platform.
I came onboard at the end of 2019 to help our ecommerce crew increase our conversion rate and extend our brand's reach. As director of ecommerce, I set the budgets and the goals from an online business perspective. I manage all facets of online marketing, including website optimization, conversion rates, and our social media presence.
You could say I'm a jack of all marketing trades, but my real focus is growing the brand online. And to do that, I knew I had to maximize our use of AdRoll and dig deep into the data they provided.
Rethinking and Reinventing Our Online Ads
AdRoll gave us the tools we needed to rethink and reinvent our online advertising. It has improved our capacity to deploy specific and unique ads aimed at our existing audience, and to increase our visibility through cross-channel campaigns. More importantly, AdRoll's Growth Marketing Platform provides in-depth analytics and the metrics we need to attribute conversions to specific points along the customers' path to purchase.
To give one example, we used AdRoll one month to generate $1.8 million in revenue from 30,000 attributed conversions. Using the platform's analytics, we saw that 5,600 of these conversions were the result of AdRoll retargeting. We were able to follow the entire path to purchase across each customer journey and could see every touchpoint, including paid and organic search engine results, social media clicks, and abandoned shopping carts. None of the other online advertising platforms allowed us to track our customers across channels, nor could they attribute revenue to specific ads with any degree of accuracy.
AdRoll helped us see where to put our dollars and how to diversify our ad spend. It revealed assisted conversions and helped us track UTM codes to see where our customers were coming from and where they went after they viewed our ads. We can also see which pieces receive more views. For example, I now know that our customers are more likely to respond to a 728 x 98 banner than a 300 x 250 one. We can A/B test different layouts to see which graphics work best, and we have determined that video yields more conversions than static images.
AdRoll also allows us to change the ads we serve to our customers, as they travel across the web. By switching up the dynamic, creative, and native ads and videos our customers see, we can alter our images and copy until we find a message that resonates and yields a conversion.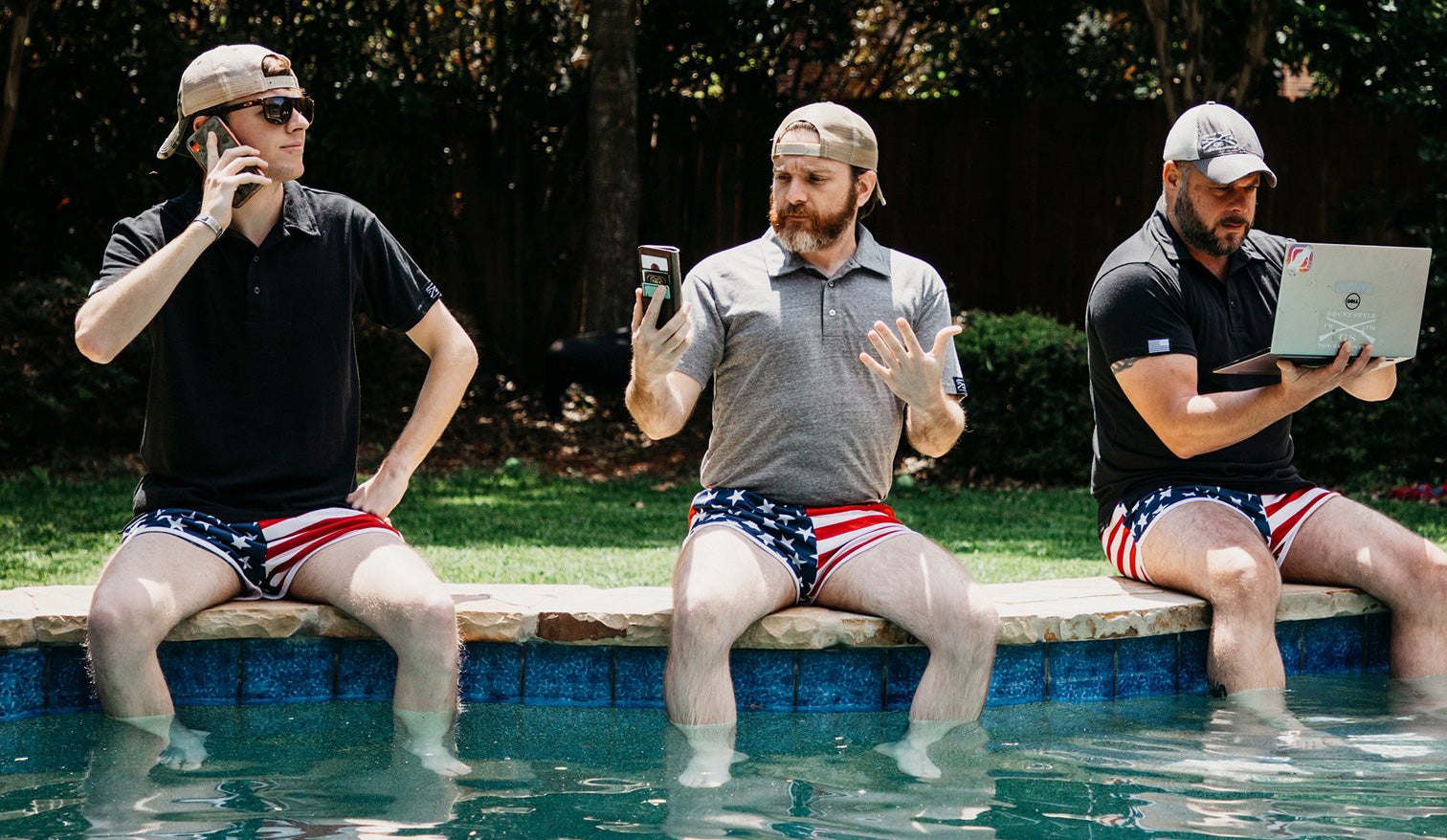 Meeting Our Customers Where They Are
Unlike some other companies, AdRoll takes a very hands-on and collaborative approach before, during, and after campaigns. They help you every step of the way, so you don't have to take time out of your day to manage the nuts and bolts of your campaign.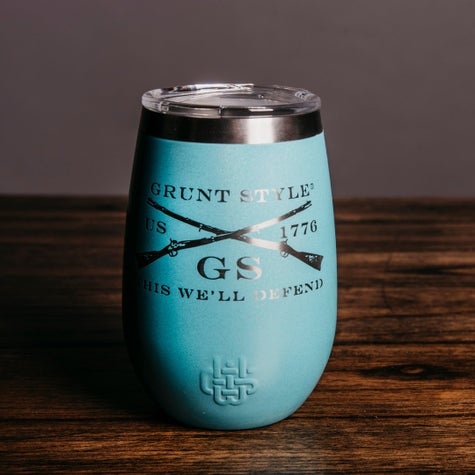 I've worked in online advertising for nearly a decade, and the playing field is continually changing. One day you're dealing with Google and Facebook. The next day it's Klaviyo, Shopify, and Instagram. AdRoll helps us better manage the chaos of an ever-changing landscape.
Even brands with a strong message and identity such as ours have to evolve. If you don't meet your customers where they are, they'll leave you behind. AdRoll helps us look beyond the one-dimensional data generated by a single sale. It allows us to understand who our customers are, and the conversations they're having about us online. This 360-degree view helps us plan future campaigns, refine our product line, and scale as a company.
Over the past six months, we've optimized our AdRoll account and have started to explore the potential of true multichannel marketing. In the next few months, we'll be looking at targeting specific customer segments and reaching them using email and other essential channels. For the time being, I'm ecstatic about how AdRoll has helped us refine and optimize our ad spend. There's a significant improvement when comparing our 2019 numbers to the first few months of 2020.
The Numbers Speak for Themselves
Last year, our return on ad spend (ROAS) was 3.44x, with a $13.3 million online advertising spend, resulting in $45.75 million worth of sales. That was a dip from 2018, when a $12.2 million spend yielded sales of $49.75 on a 4.08x ROAS. These figures exclude offline channels like television and print ads. In the first five months of 2020, our ROAS has risen to 4.55x, and our earnings are 42 percent higher. Even better, we've increased these numbers while reducing our online advertising spend by 10 percent.
If we drill down to a single week in May 2020, we spent $23,000 with AdRoll, resulting in 3,000 conversions and $200,000 in sales. The cost per acquisition (CPA) was $7, and the ROAS was 8.4x. In total, we did $2.5 million in sales that week, so AdRoll generated 8 percent of our total revenues, which is roughly equivalent to its portion of our overall ad spend for online and traditional channels. That's impressive, considering Grunt Style sees, on average, an almost $1,700 LTV per customer.
Another thing I've refined with AdRoll is our spend efficiency. ROAS is not always constant, so doubling your budget may not double your sales. You have to find the saturation point for your ads, and so I've found myself spending $1,000 a day on a campaign, doubling it to $2,000 and then scaling it back to $1,500 just to see how our CPMs and our numbers vary. The AdRoll platform is that flexible. I can change any aspect of any of our campaigns on the fly.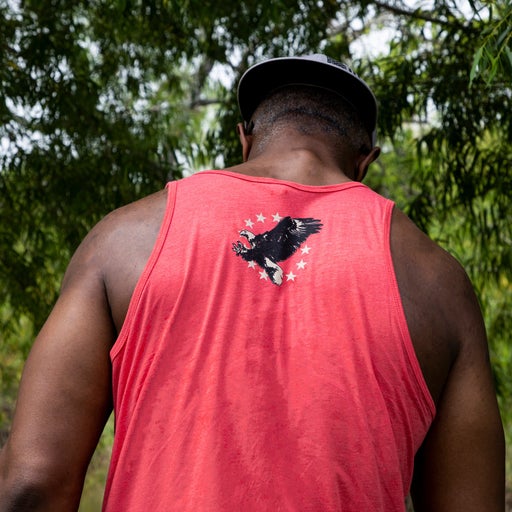 Growing a Community As Well As a Brand
Thanks to AdRoll, we have taken control of our online advertising spend, and are using it to grow our brand. We are strengthening our connection with existing customers and building a whole new audience—namely the crucial millennial demographic. Some of this is a design challenge; young people like pushing the envelope and want edgier apparel. We're still working on creating new products that appeal to their sensibilities.
At the same time, we have also tackled improving our understanding of our sales data and optimizing our online advertising spend. We are also hoping to branch out beyond apparel and start building a lifestyle brand.
Grunt Style is more than a clothing company. We're also very invested in our communities, donating to local groups and causes that are important to our customers. By working with AdRoll, we're building an online presence that will attract new consumers who share our values, and who embody our spirit from the inside out.