Case Study | Industry: agency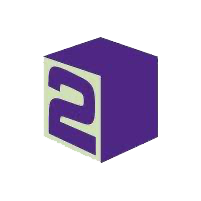 "AdRoll is the best in the business, so partner with them for your digital marketing efforts."
---
9.7X ROI for Rickard Squared
Founded in 1978, when direct mail was the bread and butter of every campaign, marketing firm Rickard Squared specializes in lead generation. From uncovering new audiences to identifying new marketing channels, they use data-driven methods to maximize results, helping many of their clients grow and become major brands in their respective industries. Over the years, Rickard Squared has upgraded to more effective marketing channels such as digital display, social networks, and email. When they decided to add retargeting tactics to their suite of client services, they reached out to AdRoll. With the help of AdRoll's Growth Platform, Rickard Square's campaigns are achieving new highs: CTRs up to 11%, practically double-digit returns on investment (ROIs), and tens of thousands of dollars in additional revenue for their clients. Here's how they did it.
Streamline Your Marketing Process
"We run everything through the AdRoll platform now; it's like a one-stop-shop for all our marketing efforts."
AdRoll's all-encompassing Growth Platform allows Rickard Squared to synchronize their marketing programs, running sophisticated digital campaigns that are managed and automated from production to segmentation, tracking, and reporting. Through AdRoll's integration with MailChimp and Constant Contact, they can seamlessly share contact lists, which are matched through the software's CRM data onboarding process and easily converted into targetable audience groups. The integration drives purchases and increases loyalty by reaching users on existing email lists with personalized display ads.
Track Results from Single Dashboard
"Access to a single dash for all my clients makes it easier to check on results."
Having all their campaign information, data, and applications support running through a single dashboard has made a huge difference for Rickard Squared. With everything in one place, it's easier for them to spot macro trends, pull reports, measure success, and add more value for their clients. Running all their campaigns through one platform helps them track overall campaign performance. They can also drill down deeper, measuring performance by audience segment and media channel. This allows them to test different messaging and creative styles to see what resonates with different consumers, tracking results in real time to make adjustments and changes. Rickard Squared also takes advantage of AdRoll's integration with Zoho, incorporating Zoho's powerful business apps to connect prospect lists, nurture leads, or target existing customers.
Enhance Your Client Service Offerings
"Working with AdRoll has improved our client relationships and made a big difference in new business pitches."
Since partnering with AdRoll, Amy and the marketing team at Rickard Squared are reporting higher ROIs and ROAS for their clients. With AdRoll's software, they can reach customers and prospects that have engaged with their clients' brands in any way, tracking conversions back to individuals in the remarketing pool. They can segment users based on products viewed, cart abandon behavior, and level of site engagement, pulling from a wide variety of popular and respected inventory sources. The success they've had with remarketing and retargeting services has opened up new opportunities for the firm, helping them attract new clients, and convincing existing clients to invest in additional marketing programs.
Results:
Up to 9.7x ROI
11% CTRs
Up to $10K monthly attributed revenue