How to Choose the Right Retargeting Ad Formats and Sizing for Ecommerce
Topics Covered:
If you're running a successful ecommerce store, you know the importance of retargeting your customers. When it comes to retargeting ads, there are a lot of different formats and sizes to choose from.
Which one is right for your ecommerce business?
This blog post will discuss some of the most effective retargeting ad sizes and formats for ecommerce stores. We'll also give you some tips on how to choose the right format and size for your business. Let's get started!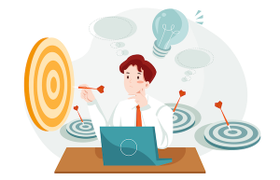 What is Ecommerce Retargeting?
Retargeting ads are display ads that follow users from site to site or even across devices. The idea is that since the user has already been exposed to your brand, they'll more likely click on your ads. 
Retargeting works really well for ecommerce companies because you can serve up ads with customized offers to the specific type of audience you know has visited your site.  
Retargeting can also be extremely effective for companies running flash sales or promotions, as you only want to give these great deals to people who are actually interested in your brand and products. For example, if someone browses soaps on Lush's website but doesn't buy anything, you could serve them an ad for a bath bomb the next time they are on Facebook.
Retargeting ads are also very effective at reducing your "bounce rate": people who click on your ads and immediately leave your website without looking around. Retargeted users are already familiar with your brand, so there's a much better chance they will stick around and engage with your site.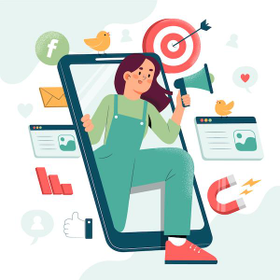 What to Consider When Creating Retargeting Ads for Ecommerce
When deciding on the best type of ad format and size, you should take into consideration a number of factors, including:
The goal behind your ads. Do you want to increase brand awareness or drive sales?

The type of products you sell

What platforms and devices your target customers use

What to Consider When Choosing the Right Ad Format for Ecommerce Retargeting
1. Objective
There are two main goals behind ecommerce ads: increasing brand awareness or driving sales. In general, gaining brand awareness is the key to any successful retargeting campaign. Google ads campaigns, remarketing campaigns, Google display campaigns, Google display ads, and Google ads interface within the Google ads account are common.
If you are selling on Facebook, you want your ads to be seen by as many relevant users as possible. Therefore, if you are unsure which objective is best for your campaign, it's always better to start with brand awareness rather than sales.
However, if there's a product that has proven really popular in the past or you are running a flash sale, then it's time to get more specific and aim for direct sales.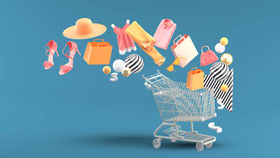 2. Types of products           
When choosing which ad formats will work best for your ecommerce retargeting, you need to consider the types of products you sell and make sure they look great in ads and draw customers' attention.
Of course, your unique selling points will need to be incorporated into the image, so it's clear what you are advertising.
If you sell clothing, like ASOS, think about using larger images or video ads to show off your products.
Customers browsing on their mobile devices might want to watch a short video of an outfit they like, rather than clicking through to another site where they can get distracted by a range of other brands.
Pro tip: Use a variety of different product images so you can test which ones work best and optimize your campaigns accordingly. For example, if people are clicking on shoes but not converting, it might be because they find the image too small, or perhaps you should use more lifestyle shots instead of close-ups.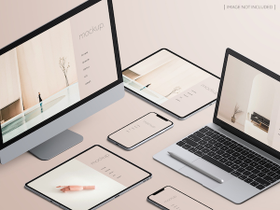 3. Platforms and devices
The last factor to consider when choosing your ecommerce retargeting ad formats is the platforms and devices you want to target. Any business needs to consider the way their customers interact with their brand on different platforms before optimizing their campaigns and driving sales.
For instance, if you want to drive app installs through Facebook, you will need to make your ads creative and engaging enough for people to stop scrolling through their newsfeed and click through. On the other hand, if you want to get more clicks on a website banner ad, it needs to be highly visible on the page with clear call-to-action buttons.
If you are selling through Facebook, Twitter, YouTube, or Instagram, you want to tailor your ads so they are eye-catching and relevant on each platform. For example, if you sell clothes, it might be worth creating separate video ads for Facebook that show different outfits depending on whether someone is using their mobile device or desktop computer.
Opting for the right retargeting ad formats can help you reach customers directly when they are most likely to convert and increase sales. So, consider what your goals are, the types of products you sell, and where your customers spend their time online before creating your ecommerce retargeting ads. 
Retargeting Ad Formats and Sizes 
Here are some sizing guidelines to follow for Facebook, Instagram, and Google.
Ad Sizes for Facebook
Sponsored Page Posts
Headline: 25 characters or less

Link description: 30 characters or less

Image size: 1,200 x 628 pixels
Link Click Ads
Headline: 25 characters or less

Ad copy: 125 characters or less

Link description: 30 characters

Image size: 1,200 x 628 pixels
Video Ads
Ad copy text: 125 characters or less

Best Length: Under 30 seconds

Video file size: 4GB max

Video aspect ratio: 9:16 to 16:9

Video Format: .MOV, MP4, or .GIF files

Video captions: Optional but recommended

Optional video link description: 30 characters

Optional headline with video link: 25 characters
Dynamic Product Ads
Single image size: 1200 x 628 pixels

Carousel: 2-5 images (or 2-30 images for mobile) with a 1×1 ratio of 600 x 600 pixels

Headline: 25 characters

Ad copy: 125 characters

Link Description: 30 characters or less
Carousel Ads
Carousel images: 1080 x 1080 or 600 x 600

Headline: 25 characters

Ad copy: 125 characters

Link description: 30 characters
Ad Sizes for Instagram
Photo Ads
Ad copy type: up to 125 characters

Recommended image size: 1080 x 1080 px or 1200 x 628 px

Image format: .jpg or .png

Max. file size: 30MB
Video Ads
Ad copy text: up to 125 characters

Media type: Video

Recommended video resolution: 600 x 600 px or 600 x 315 px

Aspect Ratio: 1:1 (square) or 1.9:1 (landscape)

Minimum resolution: 600 x 600 px

Maximum resolution: 1080 x 1080 px

Minimum length: 3 seconds

Maximum length: 60 seconds

Maximum size: 4GB

Maximum frame rate: 30 frames-per-second

Video format: .mp4
Carousel
Ad copy: up to 125 characters

Media type: image or video

Recommended resolution: 600 x 600 px minimum, 1080 x 1080 px maximum

Image format: .jpg or .png

Minimum carousel cards: 2

Maximum carousel cards: 10

Image ratio: 1:1

Video aspect ratio: 1:1

Minimum video length: 3 seconds

Maximum video length: 60 seconds
Stories
Ad Copy: Must be part of the Instagram story

Image or Video Format: Full screen vertical ad (9:16)

Recommended Resolution: 1080 x 1920

Minimum Resolution: 600 x 1067

File types: .jpg or .png

Max. image size: 30MB
Google Display Ad Sizes
Square - 250 x 250

Small Square - 200 x 200

Banner - 468 x 60

Leaderboard Banner - 728 x 90

Large Leaderboard - 970 x 90

Inline Rectangle - 300 x 250

Large Rectangle - 336 x 280

Skyscraper - 120 x 600

Wide Skyscraper - 160 x 600

Large Skyscraper - 300 x 600
What to Consider When Choosing the Right Retargeting Ad Sizes for Ecommerce Strategies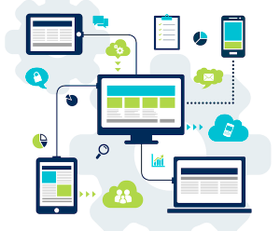 What devices are your customers using?
It might be worth having separate ad sizes depending on the device you want to advertise on. If your product images look great on desktop but come out too small or too big when viewed on mobile, it's best to create different ads for each platform where possible. 
For example, if you are selling t-shirts on Facebook, your image ads will need to look good both as images in the newsfeed or as video adverts viewed on smartphones. You can test which format performs best by creating separate campaigns for each type of advert and seeing how well different ad groups do. 
Retargeting campaigns and remarketing campaigns focus more on advertising campaigns within specific ad groups to search ads that suit you the best on Google Analytics.
What's the purpose of your campaign?
If your campaign is to drive more sales on your website, it's worth having bigger banner ads that are eye-catching and easy to find on Google search results.
If you want to get more clicks on your display banners, then the ad size you choose might depend on the amount of space available for your advert; if there are lots of other ads above the fold or on the page you are advertising, then it may be better to have a smaller ad size.
If your ads are appearing above the fold, you might get more conversions if they are bigger, so people don't miss them before scrolling down the page. Whether you create ads or create campaigns, Google remarketing is a great thing to know!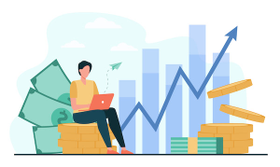 What's your budget?
Suppose you want to reach as many customers as possible and your advertising budget is limited. In that case, it's best to create larger banner ads and expandable images so you can increase the number of people who see them. 
If you have a bigger budget and want to target specific audiences, then you could try creating different ad sizes for each platform and using Google Display Network to reach more relevant customers with higher click-through rates.
How to Get Started With Retargeting Ads
Google Ads Manager
Google also offers a service called Google Remarketing for retargeting campaigns. This technology enables your Google Ads to track potential consumers across the web. 
When someone views your website, a tiny piece of code (remarketing code) is added to their remarketing list. Then, when this person goes to another website that is also utilizing the Google Ad network, your ad will be displayed. Additionally, you may also control who sees your remarketed advertisements on Google. You can, for example, give priority to new or returning customers.
Facebook/Instagram Ads
When creating a Facebook Ad you will be able to define your audience using demographics, interests, and behaviors. To reach people on Facebook that have visited your website, you can set up a retargeted ad campaign. 
Facebook aids you in reaching past website visitors (or other custom audiences) with retargeting advertisements, specifically Facebook's ad network, which includes Instagram ads.
How third-party platforms make it easier to create retargeting campaigns
With a ready-built product catalog and easy-to-use software tools, third-party platforms like AdRoll make it easier to create and manage retargeting campaigns on multiple Ad networks. 
They simplify the process by having an easily accessible platform to manage all of your ads. This way, you don't have to manage several different accounts on various channels. These platforms also allow you to track ad performance across channels and scale your retargeting campaigns as necessary.
AdRoll offers marketers targeted advertising to web traffic across all devices. The company uses its own proprietary data management platform to help advertisers make the most of their marketing dollars by showing ads only to those who are likely to be interested in what they offer.
When should you use a third-party platform?
Third-party platforms are best for companies that have a large web presence or that are selling products or services to consumers. They're also great if you want to scale your retargeting campaigns over time.
On the contrary, you should not use a third-party platform if you have low traffic volume to your website, or if you want more control over the look and feel of your ads on individual channels.
The Bottom Line
Regardless of which platform you use, retargeting ads are a great way to reach an audience that is already familiar with your business. An effective strategy for increasing conversions on any website is to use Google remarketing, Facebook Ads, or other third-party platforms to run retargeting campaigns.
By carefully choosing the size and format of each ad, you can maximize your return on investment and be well on your way to re-engaging past customers.
Last updated on December 2nd, 2022.