WooCommerce Integration
with AdRoll
Attract new customers. Engage existing customers. Grow revenue.
Target and convert ideal shoppers across Google, Facebook, Instagram, Pinterest, TikTok, and 500+ more platforms. All it takes is a few clicks.
Level up with ads + email — in one place
On average, shoppers targeted with both emails and ads are 2x as likely to convert and convert 2x as fast as shoppers who see ads alone.
AdRoll streamlines your WooCommerce marketing strategy with a single platform where ads and email can work together. Automate across channels and devices to save time and resources while boosting ROI.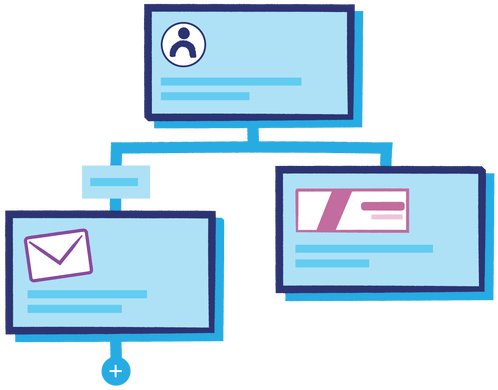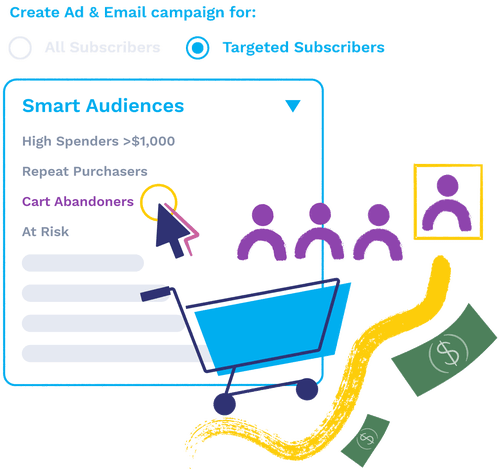 Recover more abandoned carts
Our powerful AI technology recognizes when a shopper leaves without checking out, instantly triggering ads and emails that remind them of what they loved. Abandoned cart recovery campaigns keep your brand top-of-mind and bring high-intent shoppers back to complete their purchase.
Say goodbye to multiple logins and duplicate campaigns
Spend time where it matters — not struggling to keep up with each Facebook Ads update. AdRoll curates the most important features of the top social ad networks and presents a consistent view across campaigns. Instead of manually running the same ads across each platform, launch a single campaign that splits budget across your preferred channels. That means easier setup and clearer results.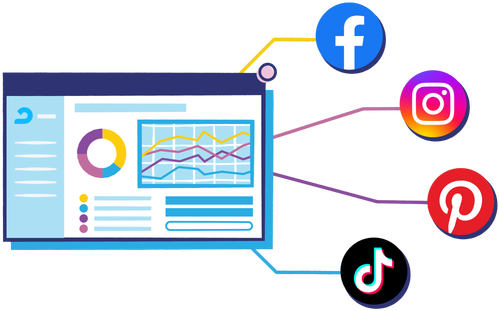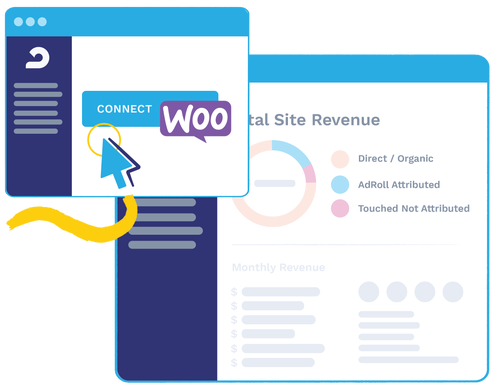 Go live in minutes
As soon as you connect, we automatically import your product feed to generate dynamic ads with dozens of template options. Plus, we'll analyze your store data and shopper behavior to personalize campaign setup and auto-optimize performance.
Measure and optimize your growth
Keeping track of conversions, AOV, and revenue contributions is easy with cross-channel attribution. AdRoll ingests and analyzes your data across all marketing channels, allowing you to de-duplicate conversions and clearly see the impact of each channel.