Bohemian Mama: How They Achieved 340% YoY Growth During the Pandemic
Topics Covered:
At the start of 2020, Bohemian Mama — a retail destination that offers a highly curated collection of top independent and sustainable bohemian brands — was on the up and up. They had a 2,500 square foot brick and mortar store and were on their way to unveiling their third rebrand when the pandemic hit. 
But rather than considering this an unfortunate turn of events, CEO and Founder Gina Ozhuthual calls it "serendipitous timing," which ultimately enabled Bohemian Mama to explore marketing strategies that have unlocked doors to even greater success. 
We chat with Gina about the marketing mix they've used to astronomically increase their year-over-year (YoY) growth — even in the midst of a pandemic.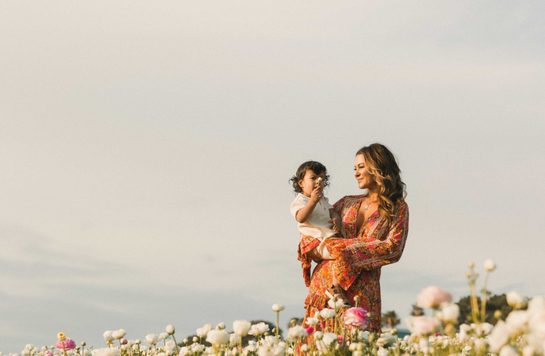 Filling a Gap in the Market 
"[Bohemian Mama] started in my garage in 2015, shortly after my first child was born," explains Gina. "I had come from almost 20 years in corporate sales in a different industry and became more mindful about what I was shopping for. I realized that there was a hole in the market for a one-stop-shop for women to buy more sustainably and ethically for themselves and their children."
And because no other brand sourced from such a robust collection of organic, independent brands, Bohemian Mama quickly turned first-time shoppers into loyal fans. "I believe we stand out primarily by our curation of brands," adds Gina. "Our brands aren't mass-produced and can be hard to come by. This brings loyal customers back, season after season."
Overcoming Challenges to Achieve a 340% YoY Growth
"When the pandemic happened, it was interesting timing because we've been working with a company to rebrand Bohemian Mama for months," recalls Gina. "It thankfully ended up being really serendipitous timing — we were planning to transfer the business from our brick and mortar to our website and focus more on tech improvements, anyway." 
But while it was by lucky happenstance that Bohemian Mama shifted to ecommerce right when lockdowns happened, there were still some challenges that the team had to overcome: 
Changing customer buying habits 
"Buying habits changed completely," says Gina. "For example, women were at home and buying less for themselves, and more for their children."
Solution: The Bohemian Mama team listened to their customers and responded to their needs. "We knew that shifting buying habits was something that we had to address rather quickly, so we changed our offerings and partnered with brands that could fulfill our needs. In the past year, we went from primarily women's and some children's apparel to almost completely the opposite — we now carry less clothing and more games and educational items for the little ones. We also launched home products — again, people are home most of the time, and they want to make their homes prettier to look at." 
Pro tip: Monitor what people are saying about your brand. Use tools like Google Alerts to notify you whenever a review is posted about your company on any website. This can help you discover feedback in online communities that your customer service team is unaware of. Also, be sure to monitor your social media channels to ensure your customers are having positive experiences with your brand.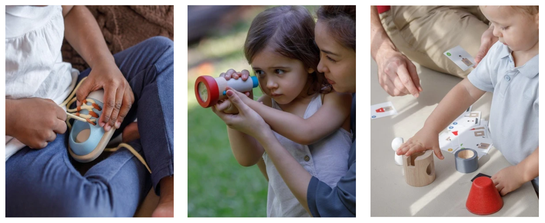 No room for new inventory 
"When the pandemic hit, we realized our product offering needed to change rather quickly," says Gina. "We needed to move into children's toys, loungewear, and other products that we didn't warehouse." 
Solution: They made dropshipping — a retail fulfillment method where a store doesn't keep the products it sells in stock — a key part of their ecommerce logistics strategy. "We implemented two different dropship platforms, which enabled us to partner with dozens of new brands. As a result, we now have over 5,000 products, and many are dropshipped through our vendors. We're planning on expanding those partnerships this year." 
Pro tip: With dropshipping, you can lower the overhead costs of everything required for fulfillment, such as warehouse rental fees. However, dropshipping also requires you to hand the reins of fulfillment to your supplier, which means that you'll be the one dealing with potentially unhappy customers if anything goes awry. Consider implementing a help desk or writing a series of FAQ blogs to provide a centralized location to manage your customer support correspondence and issues.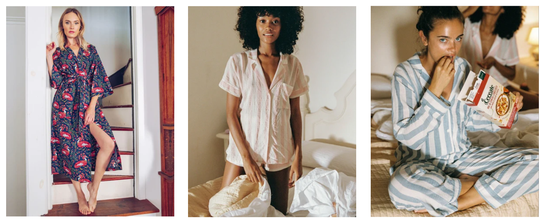 Building relationships with customers online
With their flagship store closed during the pandemic, the Bohemian Mama team had to find a way to engage and build relationships with customers, primarily online. 
Solution: They upped their engagement game on social media. "User-generated content (UGC) has been really successful in driving engagement on social," says Gina. "We promote a campaign called SUNDAY SAVES in which we feature customers who've tagged us with the products they've purchased. We've also been working with influencers to share lots of valuable content and products they love." 
Pro tip: Make your social media posts "shoppable" for a more effortless shopping experience. The Bohemian Mama team uses a tool called FourSixty to turn their Instagram content and UGC into shoppable galleries for their online store.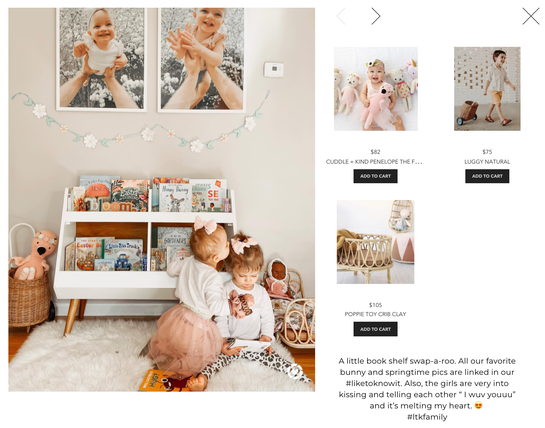 The Formula for Marketing Success 
When asked about the most valuable marketing lesson she's learned during the pandemic, Gina says, "It's definitely one thing to have a website — that's easy. But being found and growing your business is a different story; that's done through a magical mix of social media, paid media, SEO, and content marketing. The best way to stay top-of-mind with customers is through a cross-channel marketing strategy utilizing paid media, email, and SMS."
Last updated on September 16th, 2022.