TikTok ads management & analytics Reap the benefits of TikTok ads — without the steep learning curve
AdRoll simplifies paid advertising by streamlining your digital campaigns across TikTok, other popular social media channels, and the web.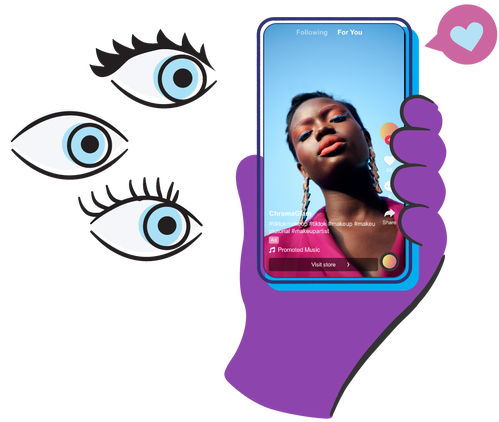 One place to create, edit, optimize, and measure across channels
Struggling to consolidate your cross-channel reporting while keeping up with every new TikTok Ads update? With AdRoll you can spend less time managing campaigns in Ads Manager and more time growing your business.
Find and retarget your ideal customers to drive conversions as they browse TikTok
Run multi-channel campaigns to generate more ROI and create brand consistency
Easily view the impact of your campaigns, deduplicate conversions, and compare against other channels
Get more from your ads with less time and effort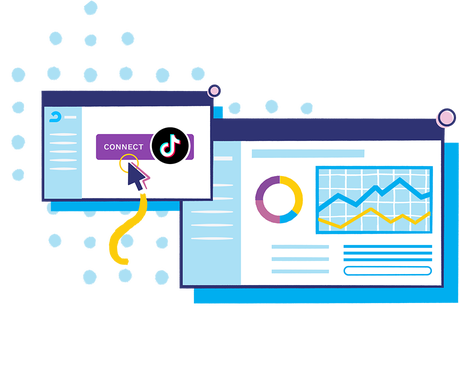 Easily connect & import
Connect your TikTok Ads Manager account to the AdRoll social media advertising platform with just a few clicks. Once integrated, we run hourly imports of all your historical campaign data, audiences, and ads (for the last 12 months) to give you a clear and complete look into your current TikTok strategy.
Create & launch multi-channel campaigns
Tired of spending hours building the same campaign in multiple ad managers? Save time and achieve better results with a single, cross-channel campaign. Launch new campaigns that split or allocate your budget across TikTok, Facebook, Instagram, and Pinterest (as well as web ads) directly in AdRoll.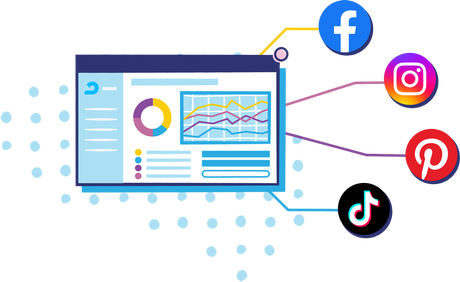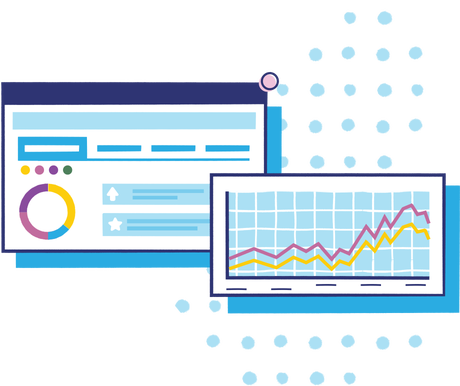 View & measure performance
Dig deep into campaign analytics with AdRoll's customizable cross-channel marketing dashboard. Instead of manually exporting data from individual platforms, view campaign spend, revenue, CTR, and more KPIs across Facebook, the web, and other social media platforms — from one screen. Plus, get at-a-glance insights into which channels and campaigns are outperforming relative to spend.
Edit & optimize settings
Use performance data to adjust budget, bid strategy, or other settings so you can build on what's working and change what's not. Keep campaigns consistent by making edits across multiple channels, all from within the AdRoll dashboard.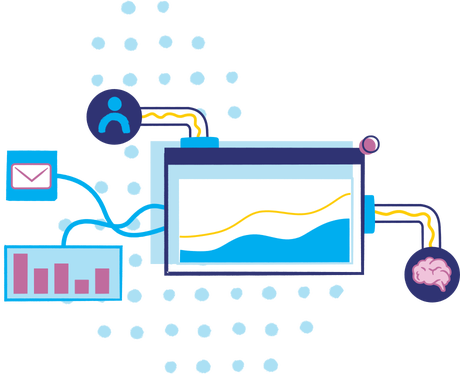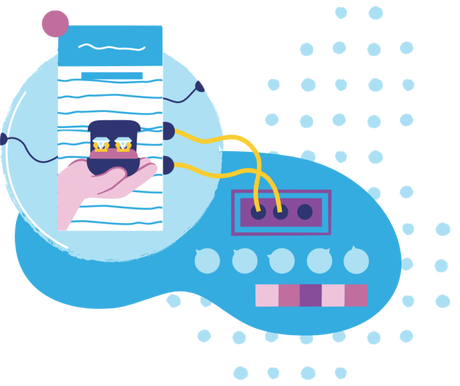 Centralize your creative
Upload new creative assets directly to the AdRoll Ad Library and swap them into your imported Facebook campaigns. You're able to store and access all your assets from a single creative library and easily upload them to other digital marketing channels like display or TikTok.

Hannah Lewis
Head of PPC & Affiliates
at Lounge Underwear
"Our organic and paid social teams saw TikTok as a huge focus as we could reach young and more tech-adaptive audiences. We wanted to have a presence in a market with huge growth potential, so [AdRoll] was an easy choice."
FAQ
What is a TikTok ads management tool?

A TikTok ads management tool is a third-party software that allows marketers to manage, measure, and optimize TikTok campaigns outside of TikTok's native ads manager.
Why should I use a TikTok advertising platform?

Managing TikTok campaigns along with your web, email, and other social media campaigns isn't an easy feat. A TikTok ads platform lets you run all your campaigns from one dashboard, giving you visibility into how each campaign is performing by itself and alongside other channels.

Additionally, TikTok ads tools like AdRoll help you configure campaign settings — and account for TikTok UI updates and algorithm changes — to maximize performance and ensure you get the most bang for your buck.
How do I get started with a TikTok ads platform?

Explore AdRoll packages and find the one that best aligns with your business goals. If you're unsure about which package makes the most sense for you or have more questions about AdRoll's all-in-one platform, get in touch with one of our digital marketing experts.
One platform, one purchase, one login. Less wasted time, more revenue. Ready to see for yourself?
Get Started
Get In Touch