Never Too Niche: How an Off-Road Brand Built a Personalized Marketing Strategy and Realized 35x ROAS
Luke Wronski Founder/CEO at RIGd Supply
Companies spend millions of dollars to find out who their customers are, what they want, and how to provide it to them. Thankfully, I never had that problem. I know who my customers are and what they want — I even know what they eat for breakfast. I am my customer, and I built my company with an intimate knowledge that many companies don't have.
Challenge 🤔
RIGd Supply's high product price-point and naturally long buyer's journey means that run-of-the-mill paid social ecommerce growth formulas are not the path to scale.
The brand knows and loves its customers, and recognizes the importance of having a personalized and customer-centric marketing strategy.
Solution 💡
RIGd's lean team identified AdRoll's ecommerce marketing platform, with its powerful Shopify Plus integration, as a strong fit to streamline and optimize marketing efforts.
"Here was a company that would be responsible for managing our ads and accountable for staying on top of our campaigns."
RIGd Supply emerged from two formative experiences. The first is my lifelong love of mountain biking. Since I was four years old, my life has revolved around bikes. I worked at a bike shop throughout school, raced professionally, and was wholly engrossed in the cycling world.
My other experience came right after college when I landed the opportunity to manage an off-road vehicle company. I became deeply familiar with that space and left with the desire to solve a problem I'd encountered with every off-road vehicle: I could either carry a spare tire or my bike rack, but not both. From here, the RIGd UltraSwing was born — a solution that cleanly combines off-roading and cycling.
We had some immediate success, but figuring out how to scale up has been a multi-year journey. I've made some important discoveries along the way, and partnering with top platforms like AdRoll has helped me determine the right path forward.
There's No One-Size-Fits-All Marketing Strategy
If you're solving a real need, there's no such thing as a business that's too niche. When we launched RIGd Supply in late 2017 with our first UltraSwing, I built it for a specific make and model of vehicle: the Toyota 4Runner. I put the word "4Runner" in the name of that UltraSwing, and every keyword, every piece of ad copy targeted that 4Runner customer, to leave them with no doubts that this product was designed especially for them.
We've since expanded to sell three models of the UltraSwing, that together suit 95% of off-road vehicles on the road. However, my approach to our customers remained the same: to always add as much value as possible. We're always asking ourselves, "How can we improve the experience of recreational activities associated with off-road vehicles?"
I know my customer and my products, but when I founded RIGd, the marketing scene seemed to favor more "turn and burn" ad campaigns — which may be perfect for smaller purchases and impulse buys but don't fit our products and customer journey at all.
Our products' nature and price point is an investment and is not something bought on a whim. As with any long-term investment, our customers need time to think about it. As a result, our customer journey is longer than it is for something more consumable, like socks or a set of sheets, for example. We needed a different strategy to connect with our audience than typical paid social formulas.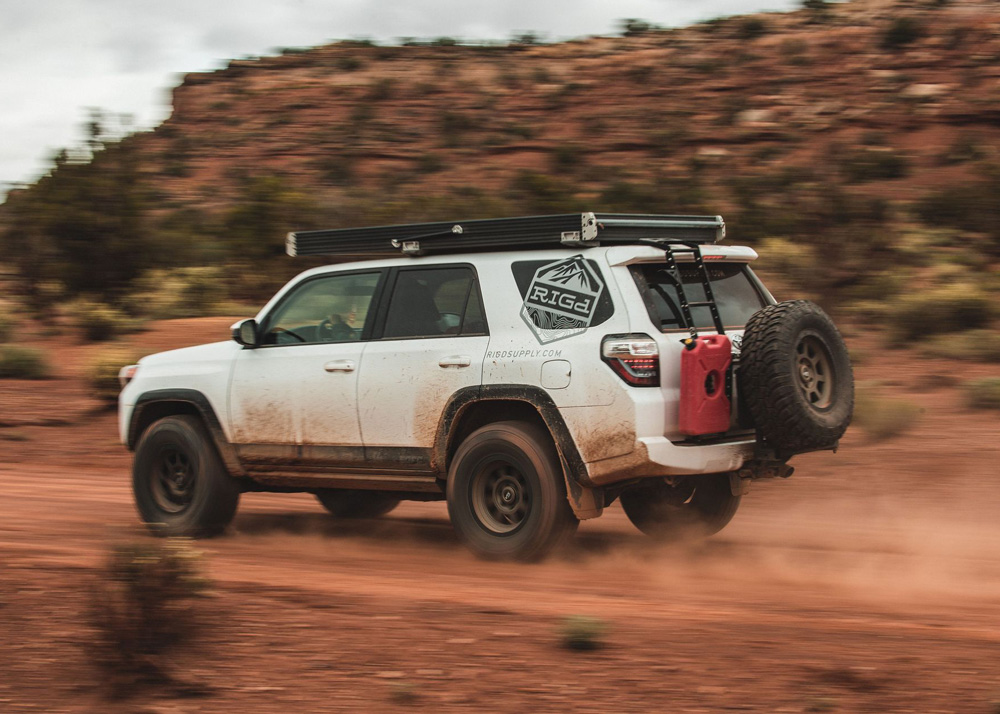 AdRoll Has the Right Recipes
I came across AdRoll by chance, and it couldn't have come at a better time. We were a tiny startup — four of us managed everything from product design and operations to marketing, sales, and customer success.
Spread thin, we needed to streamline our efforts, and I thought AdRoll's ecommerce marketing platform could be the answer we needed to scale up. Here was a company that would be responsible for managing our ads and accountable for staying on top of our campaigns.
We started to run campaigns across social, email, and the web using AdRoll for brand awareness, retargeting, and abandoned cart recovery. Our top-of-funnel brand awareness campaign aims to get that first interaction. AdRoll's audience targeting uses AI to find shoppers who are most like our existing best customers by demographic, context, and interest. They then place our ads in front of those shoppers everywhere they go across web and social. Then comes the bread and butter of our marketing efforts, which is AdRoll's retargeting recipe.
Retargeting ads were a no-brainer for us. Our customer likely isn't going to buy a $1,500 product the first time they visit our site. They'll go away and think about it, and retargeting provides a way for us to stay top of mind throughout the long customer journey. AdRoll's retargeting recipe accomplishes that through a combination of ads and email, highlighting the product that a person viewed. Combining ads and email is key here, since shoppers are 2x more likely to convert and convert twice as fast than using either method alone.
We began our abandoned cart recovery journey by using our Shopify store's feature, which was a great place to start. When customers added something to their cart and provided their email address (but hadn't checked out yet), they would receive an abandoned cart recovery email. Then with AdRoll, a Shopify Plus Certified App partner, we saw an opportunity to take our abandoned cart recovery campaigns to the next level and recently added their abandoned cart recovery recipe into the mix.
AdRoll's Shopify Plus integration takes just a few clicks to set up; increases our visibility into the purchase process so we can see where shoppers drop off; and enables us to send an abandoned cart recovery email earlier in the customer journey — before shoppers provide their email address.
Like with retargeting, AdRoll's abandoned cart recovery recipe combines the power of ads and email. When someone clicks on the content in an ad or email, their cart automatically repopulates. This has increased our chances of recapturing those customers, and this integration provides us with much better customer data than we had before.
We've gone from nothing to something in our remarketing campaigns, and the numbers I see in our AdRoll reports are ridiculous. Our YTD average ROAS is 35x, with 188 conversions attributed to AdRoll. Our web and Facebook retargeting campaigns have resulted in 72 conversions, with a 17.8x ROAS for July 2021 alone, and our abandoned cart recovery recipe campaign culminated in a 44.5x ROAS that same month. These returns are unbelievable, and RIGd continues to double, triple, and quadruple our overall company revenue year after year.
The Freedom to Experiment Is Key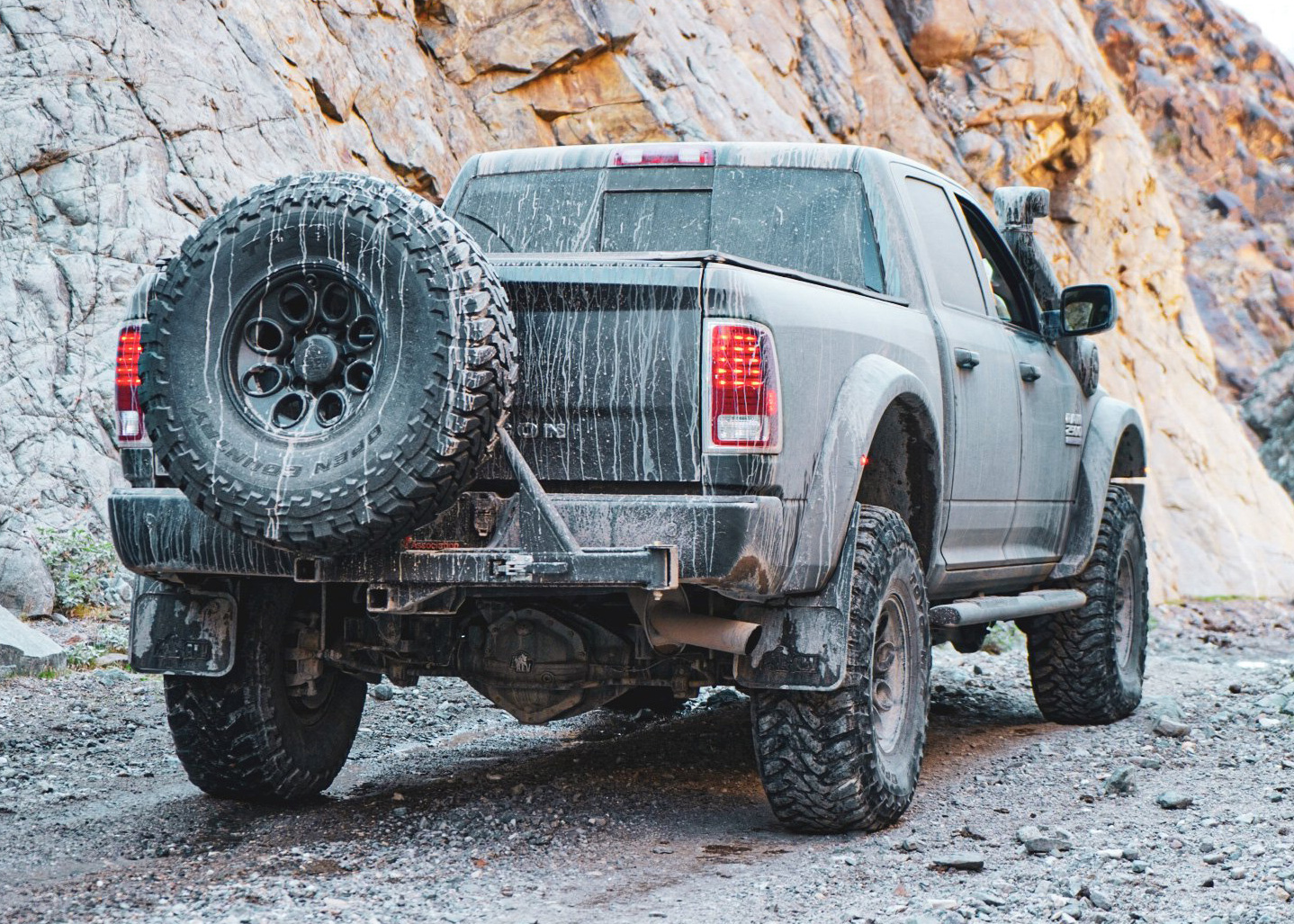 You don't know what you don't know, and sometimes you have to get started on something to see what works for your business. The hard thing about the marketing industry is that many companies try to wedge everyone into the structure they've built, regardless of your product or service. AdRoll doesn't do that.
AdRoll lets you create what you want based on what works for your business. Initially, I wanted AdRoll to take the reins and set up campaigns, and they were happy to do that. But over time, AdRoll equipped my team and me with everything we needed in one user-friendly dashboard to create campaigns ourselves.
My team is always turning out new content, and it's easy for me to go into AdRoll and change images and copy without a big setup refresh or worrying that I'm going to break something. The AdRoll team is an excellent resource for coming up with marketing ideas, and then I can tweak a template as I see fit without devoting a lot of time to campaign management.
Do What's Right for Your Business and Customers
Our business doesn't fit the retail mold when it comes to managing the holiday rush — or lack thereof, for us. Our customers are predominantly male and are not purchasing our products as gifts, so we tend not to see a big spike during the typical holiday season. We usually see a bigger jump in sales heading into spring, as the weather begins to warm up and customers look forward to spending more time in the great outdoors.
We've historically had some success around Black Friday, but we've also learned not to blindly go with the flow when it comes to marketing around the holidays. My advice is to not spend money trying to make your brand into something it's not. Why would you vie for consumer attention at the same time as everyone else if it doesn't make sense for your business and customers' needs?
Put your money where it will count the most, and be open to the fact that it may be at various points over the course of the year. With that said, never underestimate the power of seasonally-appropriate imagery to help your customer place your product in different contexts. It's amazing how much that actually helps.
I knew we had to ramp up our marketing game as RIGd grew, and AdRoll has guided us in the right direction. With AdRoll, we can create whatever we want and set it up however we need it to run. When you have a platform where you can easily see marketing activity and returns, update and change ads, and ask for support for optimization, it's a great situation. We're forging our own way on and off the road.